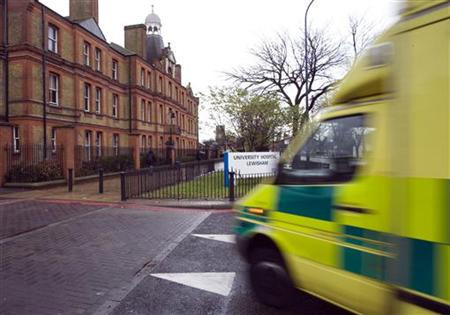 An 11-year-old who was impaled through the arm on a 6ft metal spike was saved further injury by a local hero who held the boy up until medical help arrived.
Jack Humphrey had been playing in a tree near his home in North Ormesby, Middlesbrough when the branch that was holding his weight snapped and he landed on spiked fence.
An unnamed dog-walker ran over and held the boy so that his body was not pulling on the impaled arm.
Jack was given strong painkillers while firefighters cut him free and taken to James Cook University Hospital in Middlesbrough. He was reported as being in stable condition with severe arm lacerations.
An emergency services spokesman told the BBC: "The 11-year-old was enjoying his adventures when the branch he was on gave way and he fell, impaling himself through the arm, six feet up on the spikes of a metal fence.
"A passerby spotted what happened and held him up to stop him slipping further while calling for assistance and stayed with him throughout the 45 minute rescue.
"He was a massive help to us, and kept the patient's spirits up," the spokesman added.
"Without doubt the serious injury would have been much worse without him. He was a true local hero."