Migrant crisis: 40 British councils offer help to fleeing Syrians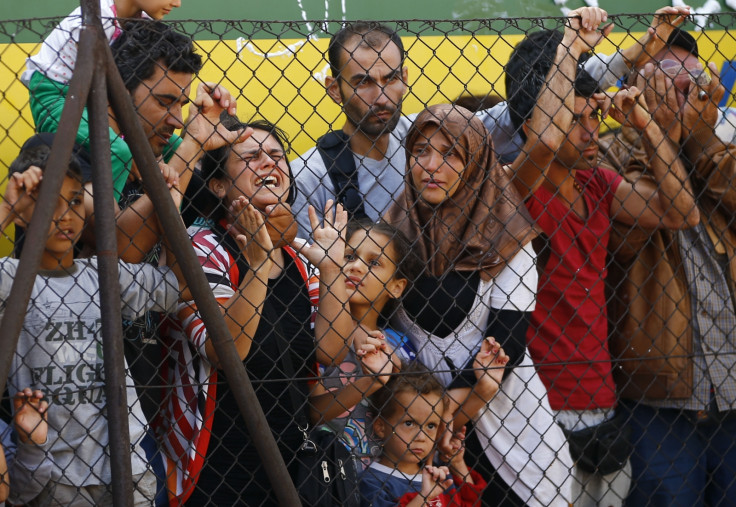 Over 40 councils from across Britain have offered support for Syrian refugees after an appeal by Labour leadership contender Yvette Cooper. The Labour leadership contender and shadow home secretary wrote to the councils 24 hours ago asking them to offer places to fleeing migrants.
Cooper has said Britain should take up to 10,000 refugees from the war-ravaged country and praised councils for showing a "real determination and rising sense of moral purpose" with their quick response. She said the government should work with councils to offer more places after Prime Minister David Cameron said the UK would fulfil its "moral responsibilities" towards the refugees, but did not give details on the number of refugees who will be allowed into the UK.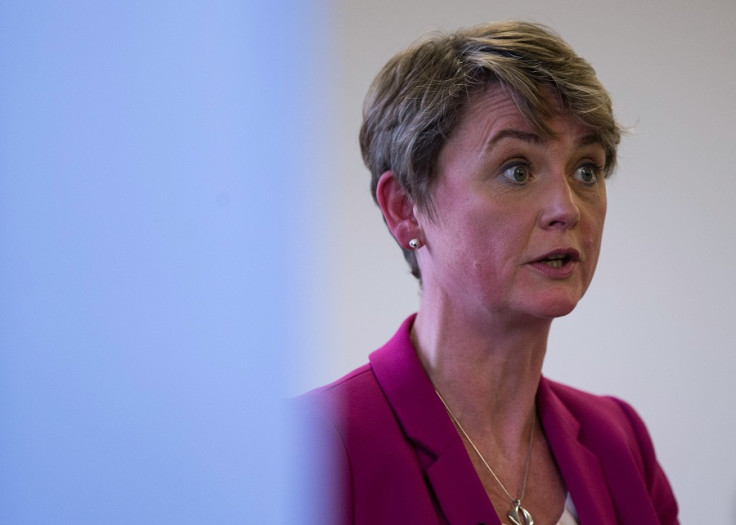 Yvette Cooper is currently running third in the Labour leadership contest, behind Jeremy Corbyn and Andy Burnham
Getty
"Already councils from across the country have said they want to work with the government to help Britain offer sanctuary to more refugees. There is a real determination and rising sense of moral purpose across Britain to help desperate families," said Cooper, reported the Evening Standard. "But now the Prime Minister needs to match it. I'm once again urging the Government to work with councils to offer as many as 10,000 places for refugees and be part of a national mission to deal with this terrible humanitarian crisis."
Cooper had previously said that Britain could take 10,000 refugees if every London borough and councils across Scotland, Wales and England all helped out. However, just 216 Syrians have entered Britain under a scheme to help the most vulnerable migrants living in refugee camps, while a further 5,000 have been granted asylum in the past four years.
Councils ask for money
The Local Government Association (LGA) warned that extra government funding from would be needed as significant sums were already being spent supporting refugees in the UK. David Simmonds of the LGA's asylum, refugee and migrant task force told BBC Radio 4's Today programme English councils were taking 2,000 unaccompanied refugee children a year, costing £50,000 each.
"If we are going to scale those numbers up significantly we need to make sure that those kinds of resources are available to England's councils," he said, "and also other public services to make sure that we have what is required in terms of school places, hospital beds, GPs that sort of thing."
Simmonds added that he believes councils would be delighted if families were to offer up space in their homes to those in need. He said: "I am sure that many local councils would be delighted if those who have got space are making that offer because I am sure that we could offer those places to some of the refugee families who are already in the UK."
The campaigning website 38 Degrees is hosting local petitions, asking local councils to accept refugees. Currently the site is hosting nearly 580 of the 'Refugee Welcome' petitions.
In total, a record number of nearly 250,000 refugees and migrants have crossed EU borders so far this year, mainly across the Mediterranean through Greece and Italy. In July alone 107,500 arrived, while a further 2,400 are believed to have died at sea since January, according to the International Organization for Migration.
© Copyright IBTimes 2023. All rights reserved.