Aylan Kurdi: Four Syrians remanded in Turkey over drowning death of Aylan Kurdi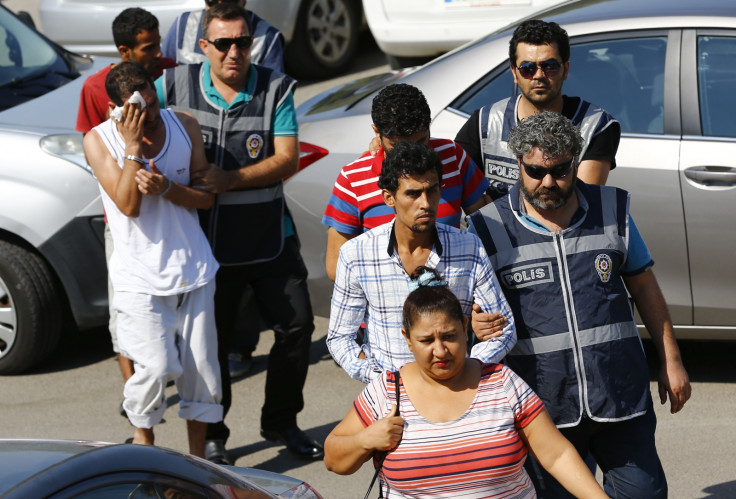 Turkish authorities have remanded four Syrians, suspected of people trafficking, into custody over the deaths of 12 refugees. The dead include 3-year-old Aylan Kurdi, who was photographed after being washed up on an Italian beach, dead.
A court in Bodrum, in Southwestern Turkey, charged the men with "migrant trafficking" and "causing the death of more than one person through deliberate negligence", according to the report. The Hurriyet newspaper said the suspects were arrested on Thursday on suspicion of organising the perilous journey across the Aegean, in which refugees and migrants attempt to get to the Greek island of Kos inside the Eurozone.
The 12 refugees drowned on Wednesday when two boats sank in the Aegean. Four children, including Aylan, perished in the tragedy. The four suspects, said to include the captain of one of the boats, are now set to be held in jail pending a trial.
Aylan's death has been met with widespread horror by the international community after images of his lifeless body on Ali Hoca Point Beach, Bodrum, were published across the world. He was buried in his hometown of Kobane – the site of widespread battles between Syrian Kurds and Islamic State jihadists – on Friday. Aylan's four-year-old brother, Ghaleb, and their mother, Rihana also drowned when the boat sank.
Hunting for people smugglers
On Thursday, the head of the EU's law enforcement agency, Europol, said that nearly 30,000 suspected people smugglers have been identified by European authorities since January.
"Our job is to try and do something about the criminal gangs that are exploiting those conditions and are responsible for exacerbating the problem by recruiting would-be migrants in the first place, giving them false promises about how they can secure their journey to Europe and making an awful lot of money out of it in the process," said Rob Wainwright, director of Europol.
Cash-strapped Greece has overtaken Italy to become the main port of entry into Europe for migrants. The country's government has asked for EU funds to help deal with the increased numbers of refugees. Reports from the region say that roughly 2,000 migrants from Syria, Iraq and Afghanistan have been arriving on the Greek Aegean islands of Kos, Lesbos, Samos and Chios every day, from nearby Turkey.
The International Organization for Migration estimates that 250,000 refugees and migrants have crossed EU borders between January and mid-August, mainly across the Mediterranean through Greece and Italy. A further 2,400 are believed to have died at sea since January.
© Copyright IBTimes 2023. All rights reserved.