Musician Bob Geldof has pledged to provide shelter to Syrian refugees in his homes as he blasted the political response to Europe's escalating migration crisis as a "sickening disgrace".
In an impassioned interview with Ireland's RTE Radio, Geldof offered to house four families at his homes in London and Kent, and said he looked at the harrowing reports and images from the crisis with profound shame.
The Boomtown Rats vocalist is among several high-profile figures in Britain to have spoken out in support of the tens of thousands of migrants seeking sanctuary in Europe.
Public opinion on the crisis in the UK shifted after haunting pictures of three-year-old Syrian refugee Aylan Kurdi lying drowned on a Turkish beach surfaced earlier in the week.
On 4 September, Prime Minister David Cameron pledged to take in thousands of Syrian refugees after previously stating that accepting more people was not the solution to the humanitarian crisis.
'Monstrous betrayal'
"It is a monstrous betrayal of who we are and what we wish to be, we are in a moment that will be discussed and impacted upon in 300 years time," Geldof said. "If there's a new economy there needs to be a new politics. There isn't and it's that failure of new politics that has led to this absolute sickening disgrace.
"I'm prepared – I'm lucky, I've a place in Kent and a flat in London – me and (partner) Jeanne would be prepared to take three families immediately in our place in Kent and a family in our flat in London, immediately, and put them up until such time as they can get going and get a purchase on their future."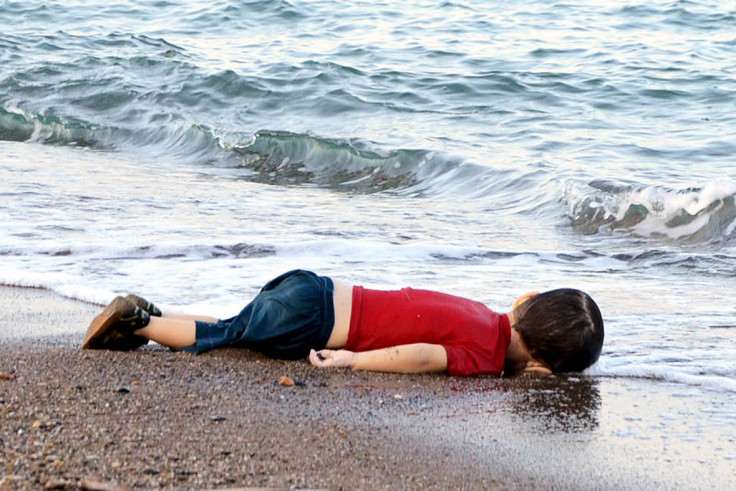 "I can't stand what is happening. I cannot stand what it does to us," Geldof added. "We must have the politics and the humanity to deal with it. It makes me sick and a concert won't do it." On 3 September, author J K Rowling added her support for the refugees pouring into Europe on an unprecedented scale.
More than 2,500 migrants have died attempting to cross the Mediterranean since January, most of them fleeing war, instability and poverty in the Middle East, Africa and elsewhere.