For migrants 'rescue in Libya' can mean torture and rape - Europe can no longer turn a blind eye
"They were beating me on the back with a belt and electric cables."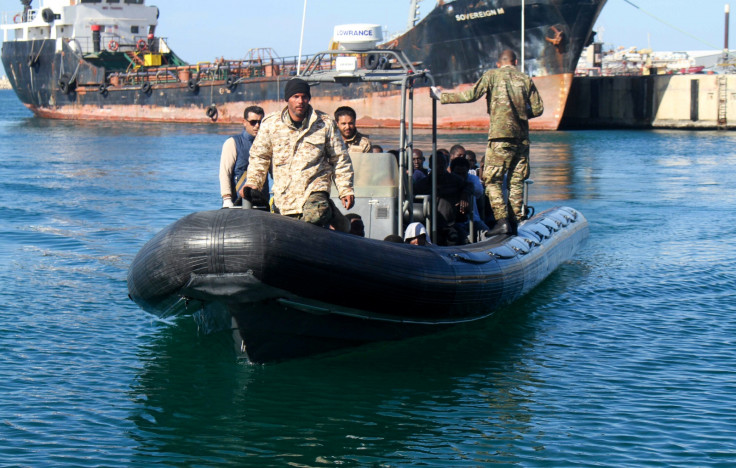 When he saw boats in the distance, Issa knew he was going to live. It was July 2014 and he had spent hours in the sea, clinging to a plastic petrol container while women, men and children drowned around him. The small rubber boat that was supposed to take them all to Italy had sunk just two hours after leaving the Libyan coast. Of the 137 people Issa says were on board, only 49 survived.
Issa, from Burkina Faso, was not rescued by any passing ship but was picked up by the Libyan coastguard. Rather than being taken to a safe port in Italy as he had hoped, he was returned to Libya where he was handed over to the police. He says he was locked up for months in appalling conditions and beaten regularly by policemen who demanded money in exchange for his release.
"My hands were tied behind my back," he said. "I was laying on the floor facing down, and they were beating me on the back with a belt and electric cables."
Only after Issa's family scraped together 625,000 CFA (about £900), was he finally released.
In September last year, he tried to reach Italy again but after three days at sea, the boat he was on docked back on Libyan shores. "We were arrested upon arrival and taken to a prison in Tripoli, and two weeks later we were transferred to the city of Sabha. We learnt that we had been sold to traffickers." After a month in captivity, he and others managed to escape. "Our abductors shot some people. I don't know whether any of them died," he said.
This is just one of the stories of people we interviewed during a recent visit to Agadez, a city in central Niger which has become a busy transit point for refugees and migrants from sub-Saharan Africa trying to get to Europe via Libya – as well as for those returning after suffering horrific abuse there.
They echo heart-wrenching stories I heard from the hundreds of refugees and migrants I met in reception centres in Italy. Many of them had been detained for months in Libya where they said they had been tortured, beaten, raped, humiliated. The word that stuck in my mind, used by so many of them to describe their experiences, is "hell".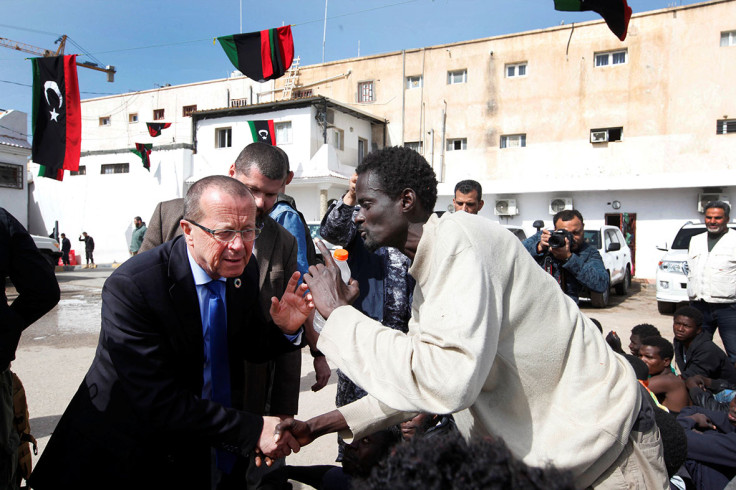 But if the safety of these people was really their chief concern, why are these same governments sparing no effort in pushing the Libyan authorities to stop people attempting to come to Europe?
Indeed, in recent months, European institutions and governments have been stepping up their cooperation with the Libyan coastguard to help it intercept people and take them back to Libya, turning a blind eye to the horrific abuses they will face there. In the past few weeks alone, Italy has signed a new agreement on migration control with Libya and European leaders have repeatedly declared their intention to increase collaboration – including at the European Council last week.
Current actions to reinforce the Libyan coastguard – through the provision of training and boats – might save lives at sea. But without meaningful efforts to stop the automatic detention of refugees and migrants intercepted at sea by the coastguard and their systematic ill-treatment in Libya, and to provide access to protection for those seeking asylum, such measures are a double-edged sword.
With every agreement announced, European leaders send a clear signal that they are not really concerned about protecting desperate women, men and children by keeping them out of Libya. By donating boats to a coastguard accused of colluding with smugglers and beating those intercepted at sea and by supporting centres where people are arbitrarily detained and tortured, their true intention is revealed. Indeed, stopping people arriving irregularly in Europe is now so high on their agenda that any price is seemingly worth paying. The horrific consequences to this blinkered attitude are – as Issa knows all too well – very real.
Women, men and children are being jailed, exploited, tortured and raped – after their "rescue".
Libya is in the depths of a humanitarian crisis, with much of the country under the de facto control of armed groups and criminal gangs. With a weak judiciary, lawlessness has become the norm, and civilians are at grave risk of human rights abuses. In this context, refugees and migrants face the risk of arbitrary detention, abduction, ill-treatment, sexual violence and exploitation. Although detention centres where refugees and migrants are kept are nominally managed by the Libyan government, they are in fact mostly run by armed groups. These groups use pressure and intimidation to get officials to grant them free reign in smuggling and trafficking networks.
If EU leaders really cared about the abuses refugees and migrants face in Libya, they would offer them safe and legal routes to Europe, in particular by making humanitarian admission to Europe available to the thousands of people in need of protection. Crucially, cooperation with Libyan authorities would focus on supporting measures to protect the human rights of refugees and migrants in the country – starting with an end to their arbitrary detention and ill-treatment.
Women, men and children are being jailed, exploited, tortured and raped – after their "rescue". That decisions being taken by the European governments are resulting, directly or indirectly, in fueling these abuses, should horrify us all.
---
Matteo de Bellis is Amnesty International's migration researcher
*This headline was changed on 15 March at the request of the author.
---
© Copyright IBTimes 2023. All rights reserved.