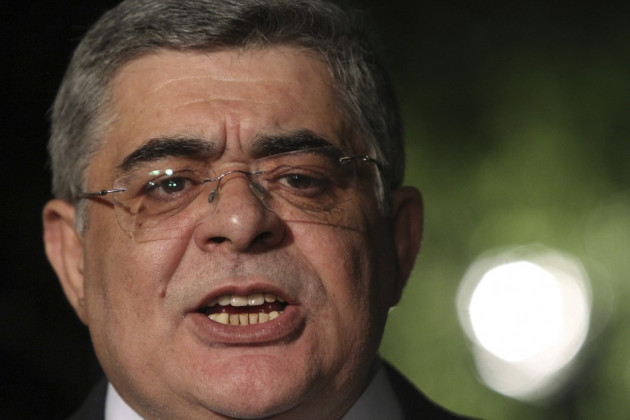 The leader of Greece's far-right Golden Dawn party and other senior party members have been arrested on charges of forming a criminal organisation.
Greek police said Nikolaos Michaloliakos, 56, was detained on Friday night, along with party spokesman Ilias Kasidiaris, four of the party's MPs, a regional party head and nine other party members.
Warrants are outstanding for other party members and MPs, as the government continues its crackdown on the group after a self-declared Golden Dawn sympathiser, George Roupakias, 45, allegedly murdered anti-racist rapper Pavlos Fyssas, aka Killah P.
The killing sparked outrage and widespread revulsion, and has prompted police to take action against the group, which denies any involvement in the killing.
The Greek police have long been accused of having close ties with Golden Dawn, and of failing to investigate members for attacks on immigrants and political opponents.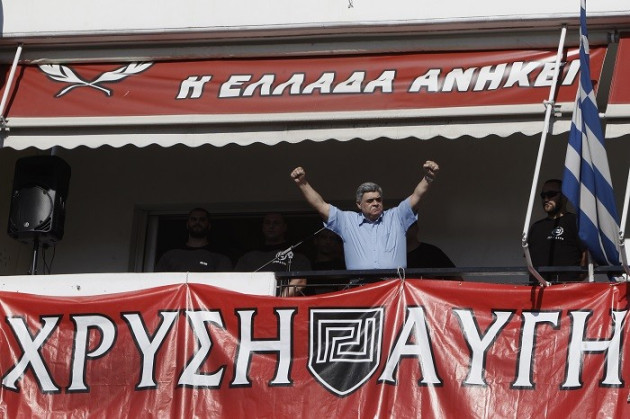 Emboldened perhaps by recent electoral successes, the party has become more brazen and more aggressive. Communists leafleting a working-class district of Athens were recently attacked, allegedly by Golden Dawn thugs wielding clubs, and nine people were hospitalised, in the week before Fyssas' death.
Golden Offices throughout the country have since been raided and a police officer working as a bodyguard for a Golden Dawn MP has been arrested.
Under Greek law, a political party cannot be banned, so investigators are instead focusing on prosecuting senior party members for involvement in forming a criminal organisation.
Golden Dawn gained 18 seats in last year's general elections, elected on a nationalistic platform after whipping up anti-immigrant feeling in areas devastated by the country's recession.
Reacting with fury to the police clampdown only a day before his arrest, Michaloliakos had threatened to withdraw all of his party's MPs from the Greek parliament, triggering by-elections that could bring down prime minister Antonis Samaras' fragile coalition government.
Michaloliakos has been at the heart of Greek fascist politcis for decades, and was convicted in the 1970s of assaults and involvement in a plot to bomb a cinema.
While in jail, he allegedly became an informer for Greek's secret service. He formed the organisation that became Golden Dawn in the early 1980s.
Though Michaloliakos denies that Golden Dawn is a neo-Nazi organisation, the group has a Swastika-like image as its logo, members have openly praised Adolf Hitler, and black-shirted members stand guard at torch-lit anti-immigrant rallies.