Mike Ashley increases Debenhams interest but rules out a bid
Sports Direct agrees to a put option deal with Goldman Sachs over a 10.5% stake in Debenhams.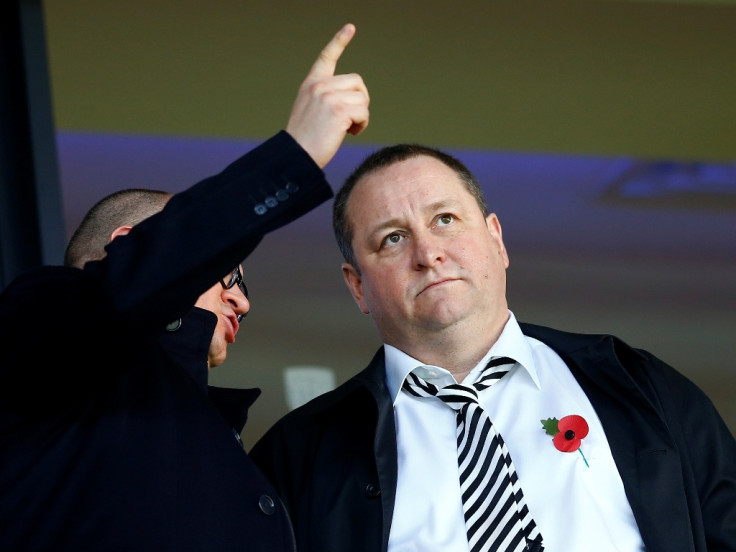 Sports Direct founder Mike Ashley said that he does not propose to make a bid for Debenhams after he increased his financial interest in the retailer.
Ashley said on 23 January that he had terminated one put option and purchased a larger one: Sports Direct had agreed to a so-called put option deal with Goldman Sachs over a 10.5% stake in Debenhams.
Sports Direct said its maximum exposure under the new put option was about £85m (€114m $127m).
A put option is a financial instrument that bets that shares will not drop below a certain level.
The firm's total investment now represents a 16.6% interest in the department store chain's ordinary shares.
The tycoon's firm said in a statement issued after the stock market had closed: "Sports Direct reiterates its intention to be a supportive stakeholder and create value in the interests of both Sports Direct's and Debenhams' shareholders.
"Sports Direct does not intend to make an offer for Debenhams and would encourage the Debenhams' leadership team to concentrate fully on delivering their strategic plans."
Sports Direct's stock finished 0.62% lower on Friday in London trade while Debenhams closed 0.20% lower.
The firm's stock took a tumble in early morning trading on 21 January following Ashley's decision to sell shares in the business worth £117m.
Sports Direct, controlled by Newcastle United football club owner Ashley, and Debenhams began working together earlier in the year, with the retailer trialling Sports Direct concessions in its shops.
© Copyright IBTimes 2023. All rights reserved.