With the Trump administration less than 30 days old, its first cabinet departure is already in. Former Lieutenant General and now former National Security Advisor Mike Flynn submitted his letter of resignation on February 13, which was subsequently accepted by the president.
His reason, he explained, was because he "inadvertently briefed the Vice President Elect and others with incomplete information". This "incomplete information" refers to the potentially illegal communications regarding sanctions he had with the Russian ambassador pre- and post-election, which could fly in the face of a law prohibiting private citizens from "interfering in U.S. disputes with foreign governments". Vice President Pence had defended Flynn, placing him in a particularly uncomfortable position once further information came out.
While Flynn's resignation should have been predicted, in the era of Trump it seemed smarter to throw predictions out the window. This may actually be one of the most normal behaviours seen so far in an administration that feels closer to four years old than three weeks.
In fact, although Flynn's departure certainly doesn't resolve all concerns regarding the administration's links and attitudes toward Russia, it does permit the entrance of a substantially less contentions individual, allowing many - Republicans and Democrats alike - to breathe more easily.
There are a few important points to note. The first is that, although Flynn was not fired, this does not mean that his resignation wasn't requested. In addition to misleading Pence, however "inadvertently", the revelations regarding Flynn casts a question mark over Trump himself and how much he or others in the administration or transition team knew about those conversations. Existing concerns regarding the president's own attitude toward Russia, as well as its interference in the election, is bipartisan and Flynn's resignation is likely just a finger in the dyke.
Flynn's departure also provides some vindication for Trump opponents who have criticised the majority of his cabinet nominees as inexperienced, controversial, or both. The former national security adviser fell in the latter category due to, among others, his statements and attitudes regarding Islam (he called it, for example, a "cancer"); the circumstances surrounding his tenure and departure at the Defence Intelligence Agency under former President Obama (he was investigated - but not charged - with mishandling classified information); and his ties to both Russia and Turkey.
And certainly the press' role in revealing this story is unlikely to result in improved relations with a president that has declared "war" on the media.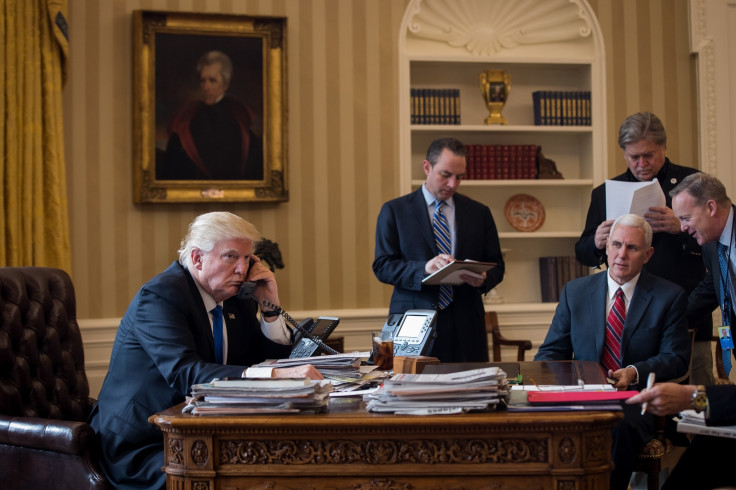 So what's next? The White House announced the appointment of Keith Kellogg, also a retired lieutenant general and, until recently, the National Security Council's chief of staff, as acting National Security Adviser. He is one of three retired military men contending for the permanent position, the other two being General David Petraeus and Vice Admiral Robert Harward. Aside from military careers, all three differ from Flynn by being less controversial figures with more traditional views.
The bottom line is that replacing Flynn with a less controversial figure can only be a good thing for a country.
This is not to say that they have perfect records. Kellogg, for example, who served in the military for 36 years, was director of operations in Iraq after the 2003 invasion for the oft-criticised Coalition Provisional Authority (CPA), the body tasked with reorganising the country's government and military.
Petraeus, who formerly headed US forces in Afghanistan, served previously as CIA chief, and was also in the running for Trump's Secretary of State, pled guilty to mishandling classified information after being accused of providing said information to his biographer, with whom he was having an affair. Harward, meanwhile, who was deputy commander of US Central Command under now-Secretary of Defense James Mattis, appears to have a near perfect resume, with reports that he is a front-runner, likely for that reason.
The bottom line is that replacing a National Security Adviser like Flynn with a less controversial, more traditional view-holding figure can only be a good thing for a country led by an administration that appears to court more controversy than anything else. However, whether or not that man - or Mattis or Kelly or Coats - will actually hold influence is entirely up to Trump.
---
Miriam Goldman Eps is the Regional Security Analyst Team Lead at Le Beck International, a Middle East-based security and risk management advisory company. Follow her on Twitter: @Miriam411
---