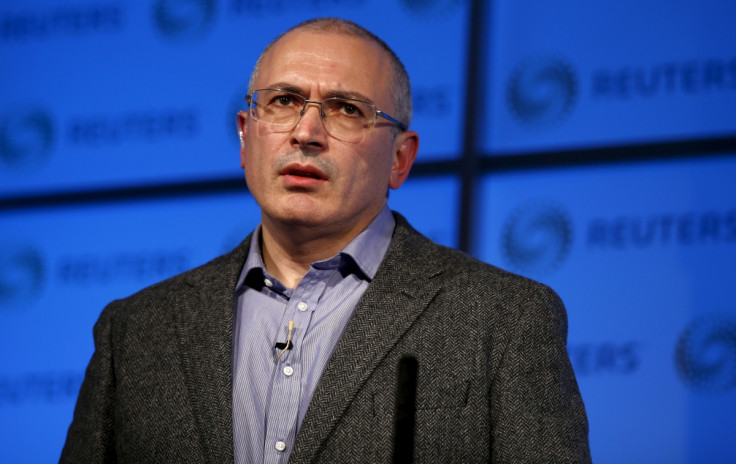 Oil tycoon turned exiled opposition figure Mikhail Khodorkovsky has been summoned for questioning by Russia's authorities over the killing of a Siberian mayor, in what one expert says is because he did not keep promises to Vladimir Putin to stay out of politics.
Khodorkovsky posted a scan of the summons from Russia's federal investigative committee ordering him to appear for questioning on 11 December.
Khodorkovsky lives in Switzerland, where he has been resided after being freed from a 10-year jail sentence for embezzlement and fraud related to his Yukos oil company.
Although the summons did not state why authorities wanted to question Khodorkovsky, his Open Russia foundation said that it was connected to the 1998 killing of Vladimir Ptukhov, mayor of the oil town of Nefteyugansk.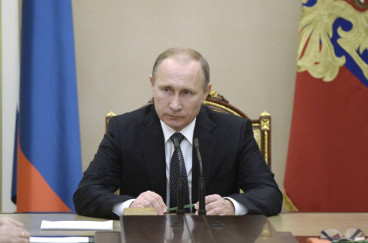 The oligarch, who in 2004 was reportedly worth $15bn (£9.8bn), tweeted that it was "a feeble attempt to change the subject", referring to his foundation publishing details of an anti-corruption investigation that pointed at top Russian prosecutors.
In a statement, Khodorkovsky's spokeswoman Kulli Pispanen said that he had no intention of participating in the investigation, saying: "Take part in this farce? They have been playing around with Mr Khodorkovsky over the last ten years."
Khodorkovsky spent 10 years in prison on charges of tax evasion and embezzlement, which was seen as punishment for challenging the power of Vladimir Putin. Since his release, he has opposed the Kremlin from exile in Switzerland.
In July, he described the Russian leader as "unpredictable" and "irrational".
Dmitry Gololobov, Russian advocate and visiting professor at the University of Westminster who was once general counsel for Yukos, told IBTimes UK that although the charges had been leveled at Khodorkovsky for years, his actions in exile had expedited them.
"Khodorkovsky is not in any way dangerous for Russian authorities. They are just trying to say that he has crossed the line. He made some promises to Putin before he was released and basically he didn't keep to his word.
"Because he made the deal with Putin, possibly violations of these conditions may have driven these charges now."
Gololobov added that it would be difficult for Khodorkovsky to present these latest charges as politically-motivated.
"As soon as he is sentenced, it will be difficult to override his charges in the future. I think he feels quite uncomfortable. If you are an economic criminal it is easier, but as soon as you face serious crimes, murders, it is difficult because people start suspecting you."
In an online press conference on 9 December, Khodorkovsky said that revolution in Russia "was inevitable".