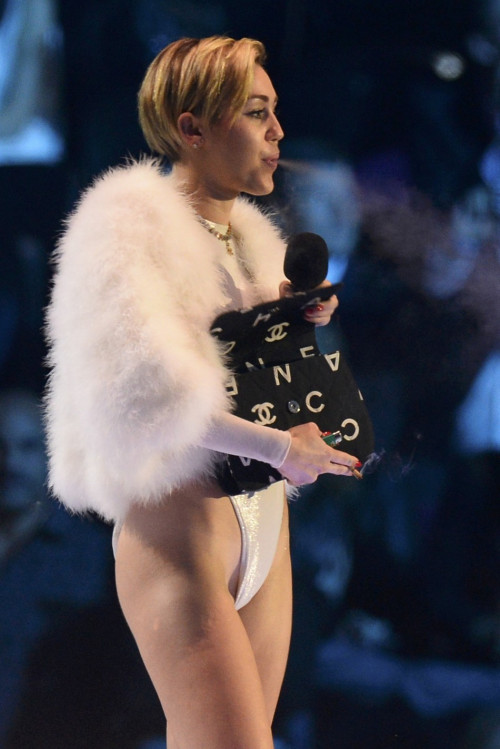 Things didn't really start well for the Las Vegas nightclub Beacher's Madhouse, thanks to Miley Cyrus. The management responsible for the club had to put down their papers because Cyrus openly smoked weed there.
Reportedly, Miley was paid $100,000 to host the Beacher's Madhouse Las Vegas opening night at the MGM Grand Hotel in December, as per Radar Online.
According to a report in Entertainment Wise, a spokesperson for Angel Management Group told Radar Online that Miley was "freely smoking weed at one point in the club" and when they tried to intervene, they were held back by the Beacher's staff.
"We wanted to remove Miley from the property that night, and they wouldn't let us. We simply cannot endorse any drug use that is allowed at the club," the spokesperson said.
Angel then reiterated their no-nonsense policy on narcotics: "Drug use is NOT tolerated in Vegas and the Gaming Commission can take away the gambling license for the entire hotel if someone is caught at Beacher's doing drugs. It's not worth our reputation."
However, Beacher's Madhouse has disproved AMG's comments and issued a statement to address the allegations: "While it's confirmed AMG is no longer managing the venue. It's absolutely not true, we don't allow anyone to use drugs in the theatre."
Miley Cyrus is not new to marijuana related controversies. The singer gave shutterbugs a field day when she lighted up a joint on stage at the MTV European Music Awards in Amsterdam last year.
She also often tweets about the plant based drug and even told Rolling Stone magazine: "I think weed is the best drug on Earth!"