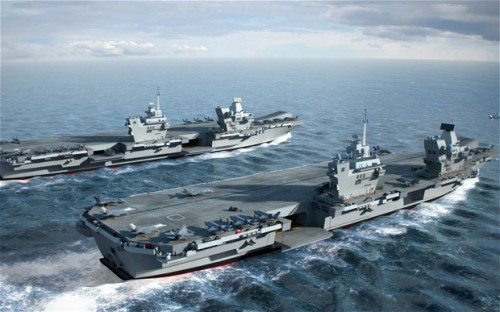 New aircraft carriers could hamper Ministry of Defence finances for years to come, a report has concluded.
The National Audit Office was commenting on the state of MoD coffers in the wake of figures that showed costs for new aircraft carriers soared by £754 million during 2012/13.
In its review of 11 major defence projects the auditor said there had been a net increase in costs of £708 million.
The main contribution to the figure was a £754 million increase in the cost of carriers that were subject to major u-turns and delays.
The report said: "Despite improvements in the performance of its other large projects, the Ministry of Defence continues to face a legacy of older large and complex projects, in particular carriers, that continue to have a significant impact on the portfolio as a whole."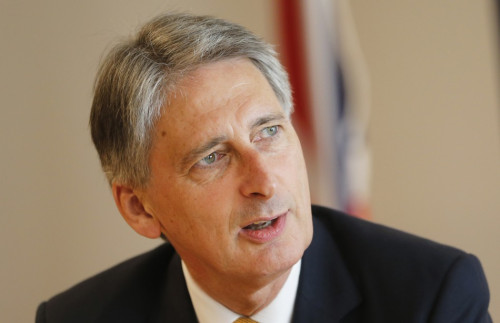 In 2012 the government changed its mind on the type of plane that would be able to take off from its new carriers.
Defence secretary Philip Hammond said the F35-C hit development problems and decided it would be cheaper in the long term to order F35-B jump jets.
The controversial move added £120 million to defence spending.
The overall picture painted by the audit office was a positive one as it pointed out that without the carriers there was a net cost decrease of £46 million across the 10 remaining projects.
Amyas Morse, comptroller and auditor general at the National Audit Office, said the ministry was running a tight budget.
"With the exception of the aircraft carriers, the MOD's largest projects have not shown significant increases in costs over the year and only small in-year delays," she said.
"However, there remains a legacy of large complex projects that have already suffered significant cost increases and delays. Despite the increased stability there are still risks to affordability.
"Most significantly the department has not subjected the half of its equipment budget related to support to the same degree of scrutiny as its procurement costs.
"Nor can it be certain that the impact of a £1.2 billion underspend on equipment and support in 2012-13 will not cause some increased cost and delay further down the line."
Hammond responded to the report saying there was more work to be done at the MoD to deliver value for money.
"The NAO's report is clear evidence that better financial discipline across MOD is having a positive effect on the way we procure equipment for our armed forces.
"Unlike the past, we do not have to make short-term cuts that delay programmes to simply live within our means.
"Balancing the budget and providing a clearer and more accurate forecast of our future requirements and resources has put MOD in a stronger position to respond to unforeseen changes and negotiate a better deal with industry."