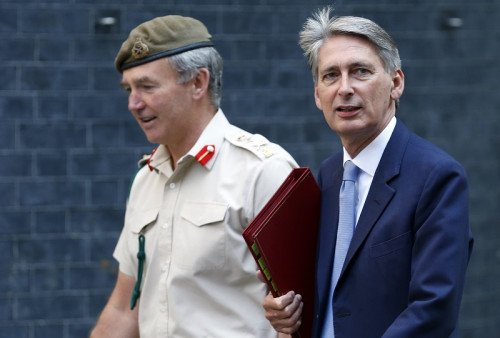 Defence cuts mean 1,500 armed services personal will be axed in the fourth round of redundancies to hit the UK's servicemen and women.
The job cuts constitute the last tranche of the armed forces redundancy programme that was announced in the strategic defence and security review in October 2010.
The Ministry of Defence revealed a maximum of 1,425 soldiers will scrapped under the move and 10 medical officers from the Royal Navy and 70 medical personnel from the RAF will also lose their jobs.
"Tough decisions had to be made to balance the defence budget and this included restructuring the armed forces to create a more sustainable military," said Philip Hammond, the Secretary of State for Defence.
He added: "Everyone selected for redundancy will get all the support they need to make a smooth transition to civilian life, including a new option to get an advance on redundancy packages, giving everyone a greater opportunity to buy their own home at a time that suits them."
The MOD said it had ensured that there is "a robust resettlement process" and a generous tax-free payment in place for all those who are selected for redundancy to help make their transition to civilian life as smooth as possible.
The ministry explained the package has been "further enhanced" this year and personnel selected for redundancy this June will be able to get a loan as an advance of their redundancy payment to help them buy their own home.
"It is important that the armed forces continue to recruit to ensure we have enough quality junior ranks and talented young officers to promote up through the organisation in future," said General Sir Peter Wall, Chief of the General Staff.
He added: "The armed forces redundancy programme has been designed to safeguard those skill sets needed in the future armed forces, while ensuring that rank structure remains balanced and support to combat operations is not compromised."