Bully-Banks, an independent small business lobby group, has hit back at reports that some of Britain's largest institutions are mounting an attack on their new regulator in order to ward off a huge compensation bill related to the mis-selling of interest rate derivatives.
Sky News reported Monday that the chief executives of some of the biggest high street lenders have met to discuss how to challenge the results of a pilot scheme that stemmed from the Financial Services Authority's review into mis-selling derivatives last July. While some 40,000 interest rate swap agreements (IRSA) sold to UK businesses are said to be eligible for review, a pilot scheme is aimed at assessing around 200 cases in order to test the range of disputes and assess the scale of redress owed to customers who were mis-sold these complex derivatives. The FSA will release a statement Thursday after which banks are expected to contact the respective businesses who have been test cases under the pilot scheme.
"This attack is the best evidence for us all that the banks haven't changed their spots. They are still not prepared to stand up and act responsibly and are still focused on protecting their share price," said Jeremy Roe the founder of Bully-Banks. "If they were car manufacturers who had sold cars with wholly defective brakes they wouldn't be allowed months and months and months to hide in the long grass to protect their share price. Government would say: 'Fix the brakes. Never mind the cost. Don't worry about the impact on your share price. Cars are crashing while you hide in the long grass. Fix the brakes.'
"It may come as a surprise to the banks but they have ruined people's lives through a conscious process of deceit whose motivation was the greed of the banks as institutions and the greed of many of their employees," he added.
The FSA review will be assumed by the newly-formed Financial Conduct Authority on 1 April under the leadership of current market regulator Martin Wheatley, whom Sky News said has already warned a number of banks in writing that recent court victories in mis-selling cases won't alter the overall compensation schemes.
"Repaying customers who have been mis-sold to is right and proper, but he [Mr Wheatley] seems to have an agenda to persecute the banks which goes way beyond that," an unnamed bank executive told Sky News. "It is getting to the point where investors will have to apply a 'Wheatley discount' to bank share prices," one unnamed bank executive told Sky News.
While HSBC declined to comment on the report, a spokesperson told IBTimes UK: "We are currently working with the FSA and an independent reviewer, and await their confirmation that our past business review can begin. We will then be able to contact customers with further information about this process. We are committed to conducting the review as quickly and fairly as possible, and providing clear and regular communications to all customers who are potentially in scope."
Lloyds also declined to comment on the report but a spokesperson told IBTimes UK: "We are fully engaged and participating in the review of interest rate derivative products, as set out by the FSA, which will provide redress to certain customers, and we are taking this process very seriously. We can also confirm that we have undertaken the pilot, which was run under the guidance of the 'Skilled Person', who is an independent assessor and we are currently agreeing the process with the FSA and the 'skilled person'."
Barclays and RBS declined to comment on the report when contacted by IBTimes UK.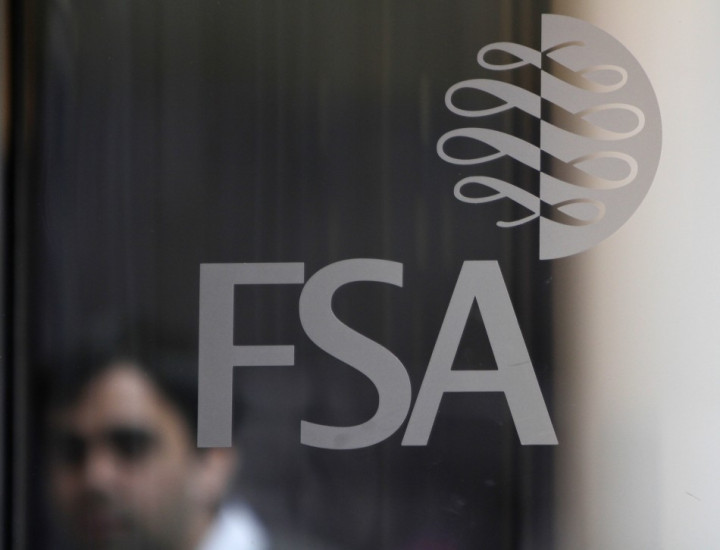 Banks and Businesses Concerned Over Pilot Scheme and Review
The Sky News report confirmed an IBTimes UK's story in September which revealed the FSA privately expressed concerns that stringent restrictions on banks selling certain products to customers or ratified compensation plans and amounts will threaten the solvency of the UK's largest banks.
IRSAs are contracts between a bank and its customer where typically one side pays a floating, or variable, rate of interest and receives a fixed rate of interest payments in exchange.
They're used to hedge against extreme movements in market interest rates over a given period. Companies that have seen the value of these products move against them as rates fell during the recession, now owe banks crippling sums of money in interest payments each year.
Since the review, IBTimes UK has reported that a number of businesses have looked to bypass the FSA review, because the scheme gives too much power to the banks.
Under an agreement with the FSA, the banks are now in charge of leading investigations into all the potentially affected customers with the aid of independent reviewers, who are overseen by the FSA.
The FSA said that although not all businesses will be owed redress, for those that are, the exact redress will vary from customer to customer and could include a mixture of cancelling or replacing existing products, together with partial or full refunds.
The banks will be in charge of deciding the level of compensation for each customer individually, should it find that it mis-sold that customer the product.
However, there is no deadline for these investigations and forms of redress to be completed.
From recent statements, Barclays has set aside £450m for customer IRSA compensation, while RBS has set aside £50m.
HSBC has put aside £130m for potential mis-selling derivatives related compensation, while Lloyds has not publicly established a set amount.
Recent Articles:
Libor Fixing and Mis-Selling Derivatives: Former Barclays CEOs Named in Court
Libor Fixing and Mis-Selling Derivatives: Barclays Staff Lose Anonymity in Guardian Care Homes Case
Mis-Selling Derivatives: UK Parliament to Home in on Issue 2013
Mis-Selling Derivatives: Milan Court Finds Four Global Banks Guilty
Mis-Selling Derivatives: MPs Confirm FSA Delays Pilot Scheme Results
EXCLUSIVE Mis-Selling Derivatives: Property Partnership Takes RBS to Manchester High Court