The Miss Universe Organisation has asked for compensation from former Miss Pennsylvania USA Sheena Monnin for the damage she has wrought on the pageant by claiming the recently concluded Miss USA 2012 pageant was fixed.
The pageant organisers said in a statement they had filed a defamation suit against Monnin and were seeking monetary return for baseless claims and "defamatory" statements. According to Monnin, a fellow contestant told her she had seen a pre-determined list detailing the eventual top five contestants.
The claim from Monnin came just two days after Miss Rhode Island Olivia Culpo was crowned Miss USA 2012 during the 61st Annual Miss USA pageant held in Las Vegas on Sunday, 3 June.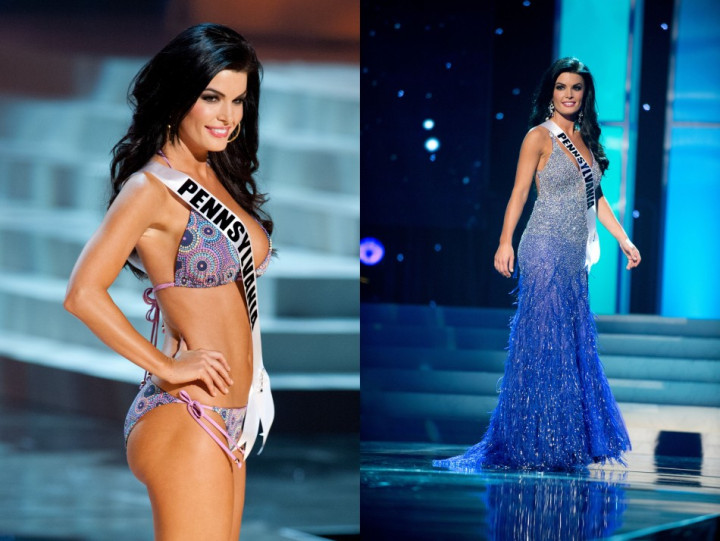 Sheena Monnin's Version of Claim
The 27-year-old Monnin, who announced publicly on Tudesday, via her Facebook account, she resigned from her title, wrote strongly about how she no longer believed in the beauty pageant system and why she decided to return the title of Miss Pennsylvania.
"I witnessed another contestant who said she saw the list of the Top 5 BEFORE THE SHOW EVER STARTED proceed to call out in order who the Top 5 were before they were announced on stage. Apparently the morning of June 3rd she saw a folder lying open to a page that said 'FINAL SHOW Telecast, June 3, 2012′ and she saw the places for Top 5 already filled in. Thinking she was just seeing a rehearsal fake top 5 from a previous day she walked away, then realized that it had without a doubt been labeled as the Final Show Telecast, June 3rd," Monnin posted on Facebook.
"She relayed whose names were on the list. Then we agreed to wait and see if that was indeed the Top 5 called that night. After it was indeed the Top 5 I knew the show must be rigged; I decided at that moment to distance myself from an organization who did not allow fair play and whose morals did not match my own," she continued.
However, the contestant she privately sourced as her reference has vehemently refuted her most recent claim, according to the Miss Universe Organisation's release on confirmation of the resignation of Monnin.
Miss Universe Organisation's Version of Defamation
The Miss Universe Organisation said Monnin, who studied at the University of Phoenix, resigned after she did not place in the Top 16 at the Miss USA pageant and cited the organisation's policy to allow transgender contestants to participate as the reason for her resignation but later changed her statements in public.
"She cited the Miss Universe Organizations' policy regarding transgendered contestants, implemented two months ago, as the reason for her resignation. Today she has changed her story by publicly making false accusations claiming that the pageant was fixed," it said.
The pageant released the official email sent by Monnin, which clearly stated the reason of her stepping down from the title.
"I am officially and irrevocably resigning the title of Miss Pennsylvania USA 2012. I refuse to be part of a pageant system that has so far and so completely removed itself from its foundational principles as to allow and support natural born males to compete in it. This goes against ever moral fiber of (m)y being. I believe in integrity, high moral character, and fair play, none of which are part of this system any longer," Monnin wrote, adding, "I hereby return the title of Miss Pennsylvania USA 2012."
Why Olivia Culpa Won?
The top five contestants of the Miss USA 2012 pageant competed in the last round - interviews - after clearing the swimwear and evening gown rounds. While former Miss Pennsylvania USA Sheena Monnin reportedly resigned because of a policy allowing transgendered participants in the pageant, Miss Rhode Island USA 2012, Olivia Culpo's views over their participation in a beauty contest won her the coveted title. Culpo, 19, said it would be fair for transgendered contestants to win the pageant.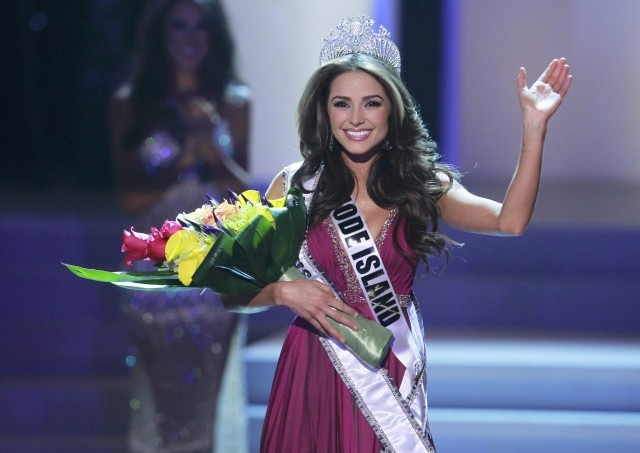 Supporting Culpa, the Miss Universe Organisation blamed Monnin for her malicious claims and statements which, according to the pageant, were merely publicity measures.
"We are disappointed that she would attempt to steal the spotlight form Olivia Culpo of Rhode Island on her well‐deserved Miss USA win," the organisation said.
However, this does not seem to led to the ex-Miss Pennsylvania Sheena Monnin back down from her claims of Miss USA pageant being rigged.
"I want to make it clear to all, should the opportunity present itself, I will NOT be bought off, I will NOT be bullied, into silence, I will NOT be pressured into changing or recanting what I believe to be true. I consider it to be my moral obligation and my social obligation to do what is right, to fight for justice, to stand for truth," she posted on her Facebook page on Friday midnight.