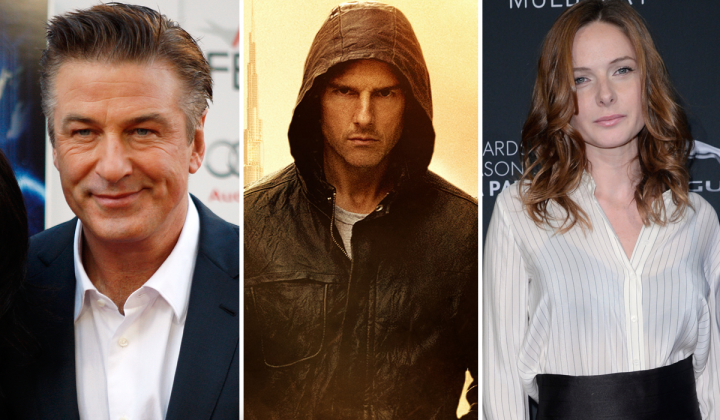 Director Christopher McQuarrie has confirmed that actor Ving Rhames will return for Mission: Impossible 5.
Rhames will return as his recurring character in the series, IMF's expert computer hacker Luther Stickell. Mcquirrie announced the news via Twitter.
Welcome back, Mr. Rhames. cc: @TomCruise @simonpegg @Renner4Real #MI5Diary

— ChristopherMcQuarrie (@chrismcquarrie) August 16, 2014
Ving Rhames only had a cameo appearance at the end of Mission: Impossible - Ghost Protocol. He is also the only actor other than Cruise to appear in all four of the series' titles.
In the Mission: Impossible movies, Rhames is known for playing Luther Stickell, an IMF agent who works alongside Tom Cruise's Ethan Hunt to help stop terrorists and global disasters. His character is a particularly skilled hacker.
Alec Aldwin is in talks for Christopher McQuarrie's Mission: Impossible 5, in which he would play the head of the CIA.
Deadline confirmed that Rebecca Ferguson will play the female lead opposite Tom Cruise in Mission: Impossible 5 for Paramount Pictures. The BBC's The White Queen actress will be "Tom Cruise's right hand woman."
Screenrant had previously revealed that Jeremy Renner will join the Mission Impossible 5 team. Renner, who played William Brandt in Mission Impossible Ghost Protocol, confirmed his involvement in an interview by Yahoo! TV.
He said: "I'm kind of strapped time-wise doing 'Avengers 2,' and 'Mission: Impossible 5′ is rearing its head, and then they want to do another 'Bourne' movie. It's unlikely I can find the time right now. And that's all right. It's just really high-class problems – pretty awesome to have. Even if I really wanted to do it, which I don't, I couldn't."
The return of Rhames will give Mission Impossible 5 a bit of a family reunion vibe, as both Simon Pegg and Jeremy Renner are set to reprise their characters of Benji Dunn and William Brandt, respectively.
Tom Cruise will reportedly be using the iconic Parliament building to film scenes for the fifth Mission: Impossible film.
The Sun reported that it will be the first time that movie studios have been granted access to Houses of Parliament.
A source told the paper: "MI5 will feature numerous well-known locations in London but the Houses of Parliament is clearly the biggest coup. Tom Cruise will obviously feature heavily in the scenes."
"You can imagine the writers are excited about what stints they could pull off inside the Commons."
Mission: Impossible 5 will hit theatres on December 25, 2015."