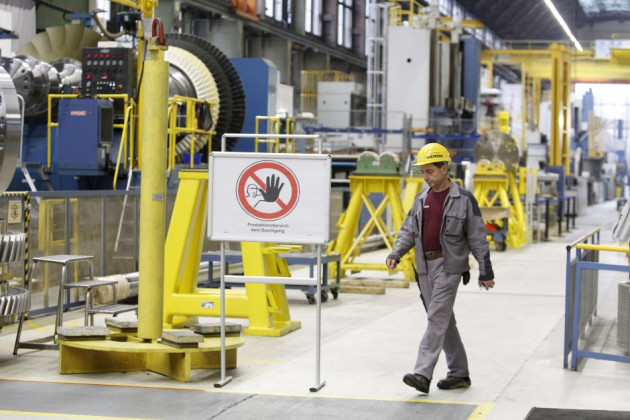 Expanding their co-operation in the heavy industrial sector, Japanese conglomerates Hitachi and Mitsubishi Heavy Industries have agreed to form a joint venture that will integrate their thermal power generation businesses.
Mitsubishi Heavy and Hitachi will own 65 percent and 35 percent stakes, respectively, in the joint venture which is to be formed by 1 January, 2014. The merged entity will manufacture gas turbines, boilers and fuel cells among others and is expected to generate 1.1 trillion yen (£8.32bn) in annual sales.
The companies already work together in heavy industrial areas such as steel production machinery, overseas railway systems, and hydroelectric power generation.
Offering synergies for the planned merger, Mitsubishi Heavy manufactures large gas turbines, while Hitachi concentrates on small- and medium-gas turbines. Geographically, Mitsubishi Heavy has a strong presence in Southeast Asia and the Middle East, while Hitachi boasts of its presence in Europe and Africa.
"Joint procurement could result in lower costs for parts and materials," said Credit Suisse Group AG analysts Shinji Kuroda and Yunchao Zhao in a research note.
Hitachi and Mitsubishi Heavy generated revenues of $10.1bn (£6.29bn) and $11.6bn, respectively, in the fiscal year ended in March from their power systems units that include wind, hydroelectric, and nuclear power generation systems, in addition to thermal systems.
The new entity will target to tap the rising demand for electricity-generating equipment from China and other emerging Asian countries. Aiming to become the world's biggest provider of thermal-power equipment, it will compete with global players including Germany's Siemens AG and US giant General Electric Co.
"Through this agreement, MHI and Hitachi will develop a stable and efficient management base for the new company, while accelerating global business expansion by pursuing synergies through business integration. At the same time, the two companies will make the most of their collective capabilities, along with synergies and complementary strengths in technologies and product businesses," the companies said in a statement.
Further terms of the merger will be determined later by the execution of the final agreement which is expected in late April 2013.
Separately, Mitsubishi Heavy said it agreed to sell its forklift-making unit to affiliate Nippon Yusoki in an all-share deal, which will give Mitsubishi Heavy 49 percent of the voting rights in Nippon as well as additional class A stock.
Hitachi shares gained 4.16 percent to 476 yen on 30 November, while Mitsubishi Heavy shares rose 2.96 percent to 383 yen.