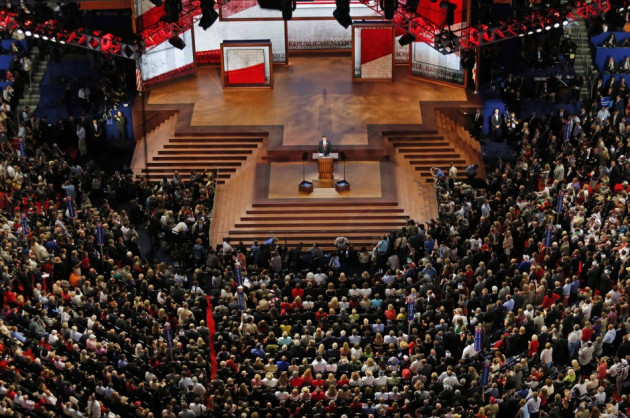 Mitt Romney has vowed to restore "America's promise" as he accepted the Republican presidential nomination as the party candidate to take on Barack Obama in the forthcoming US presidential election.
"The time has come to turn the page. Today the time has come for us to put the disappointments of the last four years behind us. To put aside the divisiveness and the recriminations," Romney said.
"Now is the time to restore the promise of America.""For the first time, the majority of Americans now doubt that our children will have a better future. Now is the moment when we can stand up and say I'm an American. I make my destiny. We deserve better.
"Romney also spoke about his business acumen and achievements as well as his Mormon faith during the speech at the Republican national convention in Tampa, Florida."What America needs is jobs, lots of jobs," said Romney while promising to create 12 million American jobs in the next four years.
He also vowed to improve the slowing economy and cut down the 8.3% unemployment rate which is smothering Americans. "I wish President Obama had succeeded because I want America to succeed," he said."But his promises gave way to disappointment and division. This isn't something we have to accept."
"President Obama promised to begin to slow the rise of the oceans and heal the planet. My promise... is to help you and your family."Romney's entire family complete with his wife, five sons and their spouses and most of his grandchildren were on the stage.
Academy Award-winning actor Clint Eastwood spoke to the audience as a surprise guest during the evening and he said: "When somebody does not do the job, you've got to let 'em go" referring to Obama.
Romney's former rival presidential candidate Newt Gingrich, former Florida Governor Jeb Bush, past business associates, Mormon church congregants also praised the candidate ahead of his speech.