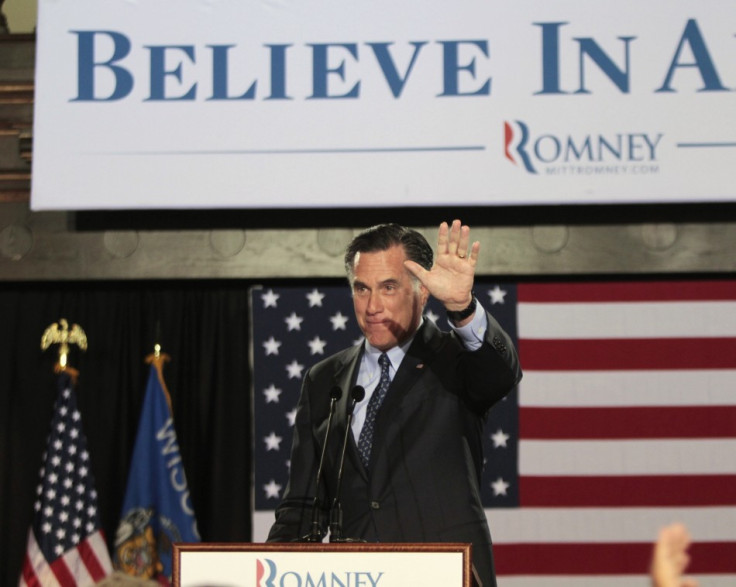 Mitt Romney has swept the Republican primaries in Wisconsin, Maryland and Washington DC with a clear win that could easily fetch him the Republican presidential nomination.
The hat-trick win for Romney in the three primaries has almost set the stage for a direct two-man general election contest between Romney and Barack Obama.
The Republican nominee will be declared at the party convention in Tampa in August. The chances for Romney have become clearer as he has won an estimated 640 delegates, more than half of the 1,144 delegates needed for nomination.
The three wins have already raised the mood to that of a general election campaign when Romney trained fire on the economic policies of Obama during his victory speech in Milwaukee.
"It's enough to make you think that years of flying around on Air Force One, surrounded by an adoring staff of true believers telling you what a great job you are doing, well, that might be enough to make you a little out of touch," said Romney while addressing the voters.
Romney's major rival Rick Santorum is currently trailing in both delegates number and in fund- raising.
Santorum is planning to stay put in the race at least till 24 April, when Pennsylvania, his home state, decides on the nominee, reports Reuters.
"Who's ready to charge out of the locker room in Pennsylvania for a strong second half? This isn't half time. We're hitting the field. The clock starts tonight," said Santorum to his supporters after Tuesday's results.
"We don't win by moving to the middle. We win by getting people in the middle to move to us and move this country forward," he added.
According to a Quinnipiac University poll, Santorum is ahead of Romney by 41 to 35 per cent in Pennsylvania.