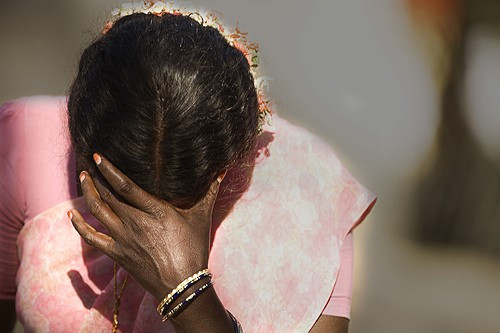 A Muslim-dominated village in the eastern Indian state of Bihar has banned women from using mobile phones.
The village council, much to the anger of the activists in the area said use of mobile phones by women has been "debasing the social atmosphere".
An official from the Sunderbadi village council had told the Indian news agency IANS "The villagers have issued an order to impose a fine of Rs 10,000 [£114] if a girl is found using a mobile phone, while a married woman will have to pay a fine of Rs 2,000 [£23] if found talking on a mobile outside her house."
Officials in the region said the move was unprecedented and has no prior patterns.
The village council cited the recent surge in elopements and extramarital affairs as the reasons for such an extreme measure.
"The decision was taken in a meeting attended by panchayat members and village elders. Mobile phone is the cause of all evils in our society, including increasing love affairs and the incidents of elopement," said Manuwar Alam, head of the team which is going to impose the ban.
The ban has triggered furious responses from the activists and women rights supporters in the country.