While big name stars may be absent, Mobile World Congress (MWC) in Barcelona next week promises some interesting insights into trends for 2013.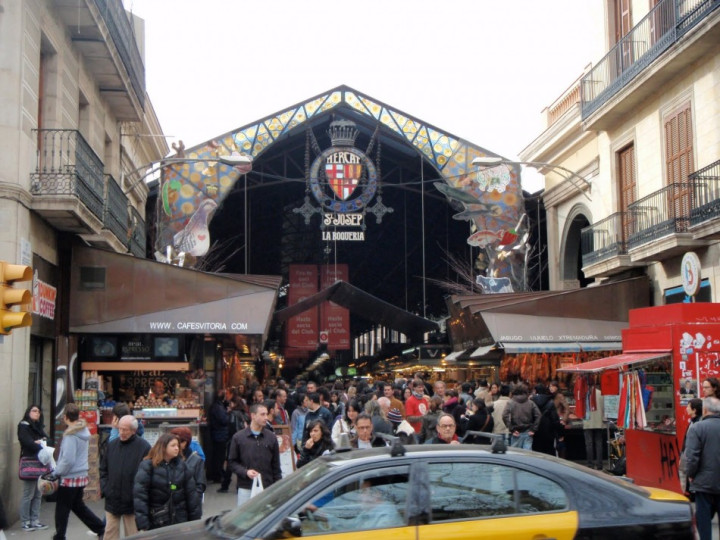 It's the second big technology conference of the year and Mobile World Congress 2013, taking place in Barcelona from Monday, looks set to follow CES last month as being something of a damp squib.
Before CES kicked off last month I argued that it had lost a lot of its star appeal, and a week later nothing had changed. Major consumer electronics manufacturers like Apple, Google and Samsung have moved away from the big trade shows, choosing instead to host their own events in order to get more press attention.
It makes sense. There is so much noise around MWC and CES that announcements which are actually worthy of some column inches are lost in the sea of booth babes, iPhone covers and static electricity.
That said, trade shows like this are a good indication of what is to come in the industry for the coming year(s) and as such Mobile World Congress will potentially serve up a lot of interesting stories about what we will be buying and using over the next 12 months.
The Internet of Things
If a new consumer device doesn't have a 4G or Wi-Fi chip in it, it may as well stay in the research lab. Soon everything we own will talk to everything else we own. Finally our wristwatch will know what our fridge is doing.
At least that's the idea behind machine-to-machine (M2M) communication - or the Internet of Things as someone unfortunately called it. It is still some years away, but Stuart Orr, Managing Director, Communications Industry, for Accenture UK & Ireland believes it represents the next significant wave of growth in the mobile sector:
"This year you are going to start to see a lot more consumer goods manufacturers, a lot more automotive manufacturers, showing what can be done with the connected device."
Indeed both Ford and BMW have led the way in terms of automotive connectivity and are likely to update their offerings next week. But when it comes to our homes and the devices we wear, we are still a ways off.
"It is still a few years away from being mainstream but I think you are going to start to seeing some uses of that technology to show benefits for those consumer connected goods. I think this year [we will see] a huge influx of consumer goods manufacturers showing how the connected device can change society, life and values," Orr says.
Orr believes the M2M phenomenon will see two key trends emerging. One will see a central "home hub" control connected devices in the home, while the other will see the smartphone as the epicentre of your connected world.
Orr doesn't see these this as the new Betamax-VHS fight however: "I think both are incredibly valid and will actually co-exist. I don't think one is actually going to dominate in this space."
The Chinese are coming
Huawei and ZTE and going to be everywhere in 2013. The two Chinese companies, whose background is in networking equipment, made big strides to break out of their native territory in 2012, but this year it's going to become even more evident.
Speaking to ZTE at CES last month, the company is clearly targeting the US as a major market for them, and with products like the ZTE Grand S, it has a chance of breaking into that highly lucrative market.
Both companies started out making white label phones for other companies outside of China, but in recent years they have launched own-branded devices around the world.
ZTE has hinted at launching the world's first Tegra 4 powered phone at Mobile World Congress, while Huawei is holding a three hour press event on Sunday - highlighting the importance the companies are placing on 2013.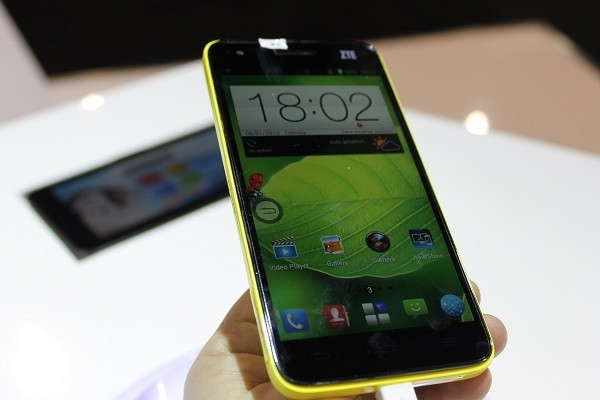 ZTE and Huawei both flirted with being among the top five smartphone manufacturers in the world in 2012. In 2013 they plan on consolidating that position, with the case for them being number three and four by the end of the year not unheard of.
Beyond Samsung and Apple, the companies' main challengers will likely be Nokia, whose market share has still to bottom out, and the like of HTC, Sony and LG, all of whom are struggling to make Android profitable.
Come Mobile World Congress 2014, we may not see either company in Barcelona, as they may have grown so big they will join the growing band of companies holding their own events.
Windows Phone boost
Windows Phone is an interesting platform. It is loved by some for its clean and fast interface, while other bemoan the significant lack of apps. The hardware has, on the whole, been good with some outstanding models, like the Nokia Lumia 920 and the HTC Windows Phone 8X.
However, it so far hasn't grabbed the public's imagination, failing to take a significant slice of the smartphone market. But MWC 2013 could all change that with Nokia one of the main manufacturers to hold a press conference in Barcelona next week.
The Finnish company has all its eggs in Microsoft's basket and so it's likely to push WP8 even further with the announcement of new phones, including a budget offering to challenge the sub-£100 Android market.
But it's not just Nokia who are tipped to show off a Windows Phone, and this is where things could get really interesting. If it is only Nokia pushing the platform, it will soon fail, but if Microsoft can get other on board, as it has done with HTC, then it has a chance of succeeding.
Samsung has launched a Windows Phone 8 handset, but the Ativ S was rather quietly launched and never promoted. MWC 2013 could see a revamped WP8 smartphone from Samsung, and with its marketing power, it could give the whole platform a lift.
Sony, Acer, LG and Huawei could also unveil smartphones running the operating system, and with the lack of seriously high-profile Android launches, they could steal the show.
IBTimes UK will be in Barcelona from Sunday morning covering the event so make sure to check back to www.ibtimes.co.uk/technology for all the latest news, opinion and reviews.