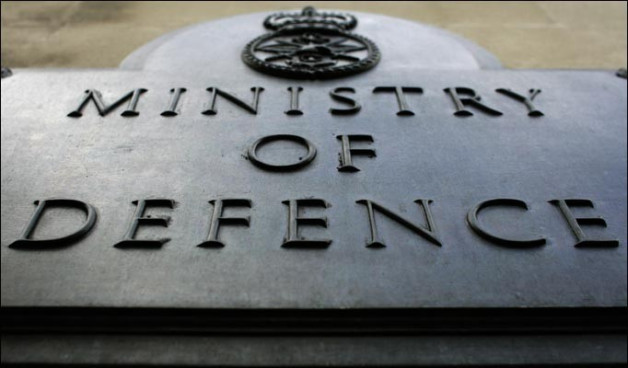 Britain's Ministry of Defence (MoD) has said it will investigate newspaper allegations that former top military officials have been using their contacts to lobby for arms manufacturers.
In a sting operation, journalists from the Sunday Times secretly filmed retired officials who boasted of using their access to ministers and officials in order to get deals signed.
The former military men were approached by journalists posing as lobbyists for arms manufacturers.
Army officers in the UK are prohibited from lobbying on behalf of private firms for two years after retirement, a period known as "purdah".
The report claims that four former military chiefs boasted of side-stepping rules on lobbying for defence contracts by using legitimate engagements with top brass as a screen for lobbying. They allegedly agreed to use their influence in exchange for hundreds of thousands of pounds. All the officers have denied any unlawful activity.
In the secretly recorded video, one of them boasts about his high-level contacts, while another said he would simply ignore the ban.
The four former officers were named by the Sunday Times as Falklands war hero Lieutenant-General John Kiszely, former naval commander Admiral Sir Trevor Soar, former army chief Lord Dannatt and former MoD procurement chief Lieutenant-General Richard Applegate. All four men have denied any wrongdoing.
Applegate reportedly boasted of lobbying for a £500 million defence deal with an Israeli arms company during the stipuated period of "purdah". Applegate, who retired in August 2010, denies his activity was in breach of a two-year ban on lobbying.
Responding to the allegations, Lord Dannatt issued a statement saying he did not have any "inclination" to lobby. He said he was offering the lobbyists unpaid initial advice in the video, and added: "I said I could facilitate conversations with people in the military - I did not offer to lobby anyone on their behalf."
An MoD spokesperson said: "We will be looking to see if any of these individuals have broken any rules. It is clear that former chiefs acting in a commercial capacity should not have any privileged access to the MoD and we will be putting in place measures to ensure this."
Secretary of State for Defence Philip Hammond denied that former officers have any influence over government deals. "Equipment is procured in the interests of our armed forces and not in the interests of retired personnel. Former military officers have no influence over what MoD contracts are awarded," he said.