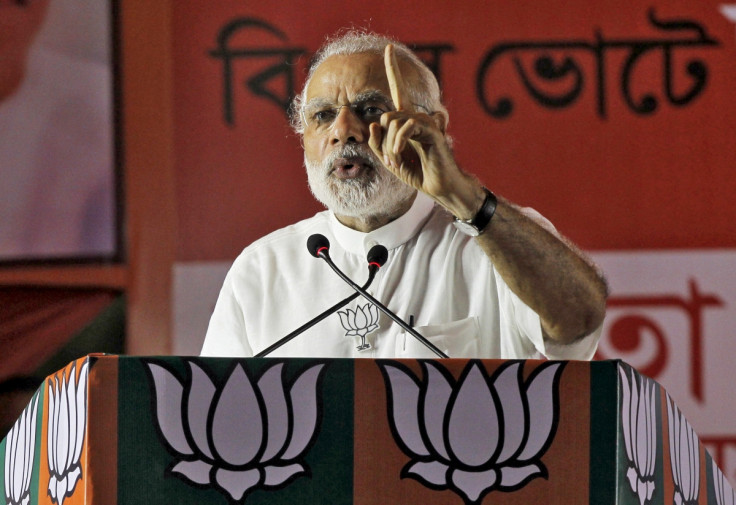 India's ruling Bharatiya Janata Party (BJP) spearheaded by Prime Minister Narendra Modi has secured a crucial election victory in the north-eastern state of Assam. This is the first time the party has ever captured power in Assam, one of the seven sister states in the eastern flank.
It was a much-needed face-saving win for BJP, allowing the right-wing party to claim legitimacy for its federal rule.
Results for Assam, a state with a Muslim population of 34% – the second highest in India, are being announced on 19 May along with the outcomes of four other assemblies – Tamil Nadu, Kerala, West Bengal and Puducherry.
Preliminary results emerging from the state suggest the BJP would clinch a comfortable majority in the 126-member assembly in Assam, allowing Sarbananda Sonowal to become the chief minister. The Indian media has dubbed Assam as the northeast's first "saffron" state – referring to the BJP party flag's colour.
BJP had made its crackdown on illegal immigrants from Bangladesh, which shares a porous border with Assam, as the cornerstone of its election campaign.
The state had so far been ruled by the grand-old party Indian National Congress (INC), whose candidate Tarun Gogoi sought a fourth consecutive term. The Congress was facing a strong anti-incumbency wave, corruption allegations and infighting among the party members. Assam, which went to the two-phase polls in May 2016, witnessed a record 85% voter turnout.
The Modi administration has been desperately seeking to win Assam, especially after losing two successive local elections in Bihar and New Delhi. A win in Assam means the BJP would also get a boost in the Rajya Sabha, the upper house of the federal parliament, allowing the ruling government to push through reforms smoothly.
In his tweets, Modi hailed the BJP's performance in Assam and said: "BJP will do everything possible to fulfill dreams & aspirations of the people of Assam & take the state's development journey to new heights."
In other states such as Tamil Nadu, Kerala and West Bengal, the BJP, which only has a marginal presence, has failed to perform well.