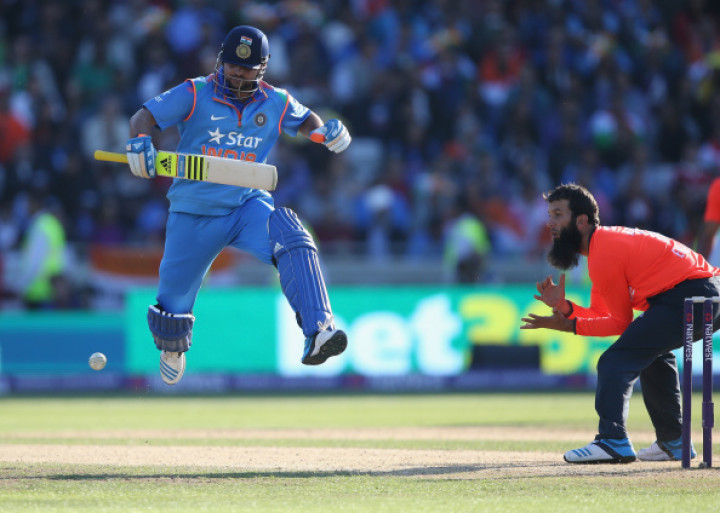 England batsman Moeen Ali's father has expressed his disappointment after his son was booed during the T20 clash against India at Edgbaston.
The Three Lions managed to win the tie in a nail biting finish. The left-handed batsman was playing in the city of his birth and the behaviour from the stands has been labelled disgraceful by Moeen's father Munir Ali.
"We are very disappointed with what happened. It should have been a special day: Moeen was playing for his country in the city of his birth," Munir told ESPNcricinfo.
"It is the city I was born in and the city my mother was born in. The whole family was looking forward to it and we thought he would receive a warm welcome."
"Instead he was abused from the start. He was abused because he is a Muslim and because of his Pakistan heritage. That is disgraceful."
"We have experienced so much kindness and goodwill from all communities - Indian, British and Pakistani - in recent months, so it is disappointing that some supporters let their team down with this behaviour."
"There is still a problem with racism between Asian communities in the UK," he added.
The England star is yet to lodge a complaint and Munir says his son is not willing to report the incident to the authorities.
"Moeen does not want to report the incident. He wants to concentrate on his cricket and he wants to be a role-model for all young people to show that, if you work hard, you can succeed in this country. I don't know why anyone would hate him for that," Moeen's father said.
A spectator did make a complaint after the incident, but the West Midlands Police claim they are unable to conduct further investigation unless Moeen reports the incident.
"If further action was to be taken, the victim would need to make a complaint. While the booing was perceived by the complainant as being racially motivated, booing is not, in itself a crime. Had someone been shouting an offensive term, it would be different," a spokesperson for West Midlands Police explained.