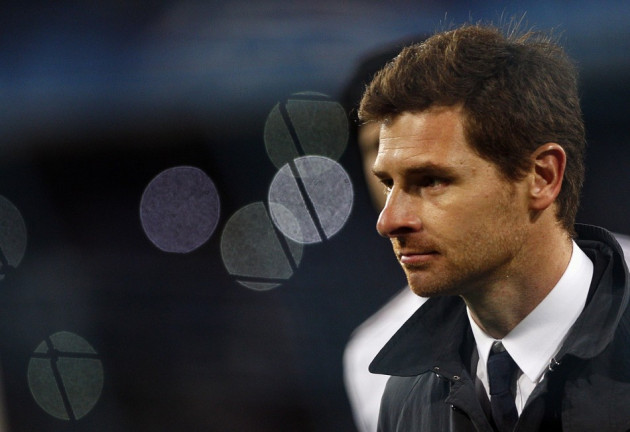 Jan Molby believes Paul Lambert and Andre Villas-Boas are the top candidates for the vacant Liverpool manager's role but insists whoever takes control at Anfield will face an uphill challenge to finish in the top-four next season.
The club's owners, Fenway Sports Group, have canvassed up to 12 candidates for the position at Anfield according to reports over the weekend.
Wigan's Roberto Martinez, ex-Barcelona boss Pep Guardiola and former Liverpool manager Rafael Benitez are among the targets but Molby believes the owners will appoint a young manager, with a view to installing a candidate who can achieve the club's long-term goals of Premier League and European success.
"FSG say their search has begun. They seem to have a profile of the kind of manager they are after; someone young, progressive, whose skills lie on the training ground and who has a point to prove," Molby told the Liverpool Echo.
"Scores of names have already been mentioned, and I'm sure more will crop up over the next few days.
"[Norwich manager Paul] Lambert would be the only one I would consider. Martinez seems to be being lauded for guiding Wigan to survival, but both Norwich and Swansea finished above them this season.
"Lambert, for me, is heading to the top. I'm not sure if he is right for Liverpool at this moment, but he is going to be a top, top manager."
Liverpool's new manager is expected to be furnished with up to £30m in transfer funds, in addition to any money brought in from selling unwanted players in the summer, to challenge for a Champions League place next year.
Former Chelsea boss Villas-Boas has also been approached by Liverpool and is reported to be interested in a return to the Premier League. The Portuguese was scouted by FSG while he was still at Porto but his £15m release fee dissuaded an approach 16 months ago.
"I don't think Andre Villas-Boas will be far from FSG's thoughts, for example. And I can understand why," added Molby.
"For me, he is the unluckiest man in football. He arrived at Chelsea with a job to do, to try and restyle the club and to make some tough decisions in doing so.
"He tried that, but he wasn't given the support or backing to do so, once results began to wobble. He made some mistakes, no doubt about it, but his record - in terms of games won, goals scored and goals conceded - is superior to Roberto Di Matteo's, and some of the players - think Romeu, Lukaku, Cahill, Mata, will be mainstays of Chelsea going forward."