This amazing footage shows the first time Nicaragua's Momotombo volcano has erupted in 110 years, spewing ash and lava thousands of metres into the air. The gas and ash from Momotombo reached a height of 8,000 metres, with the column showering communities living nearby in La Concha, Amancitan, Los Arcos, Stone and Seiba in harmless debris.
Nicaragua's volcanic experts have said within the crater of the volcano, which has laid dormant since 1905, explosions were taking place every four seconds. The BBC quoted Wilfried Strauch from the Nicaraguan Institute of Territorial Studies as saying that while Momotombo was throwing lava into the air, the majority of the flow, emanating from the depths of the volcano. was carving a path down the mountain's north face.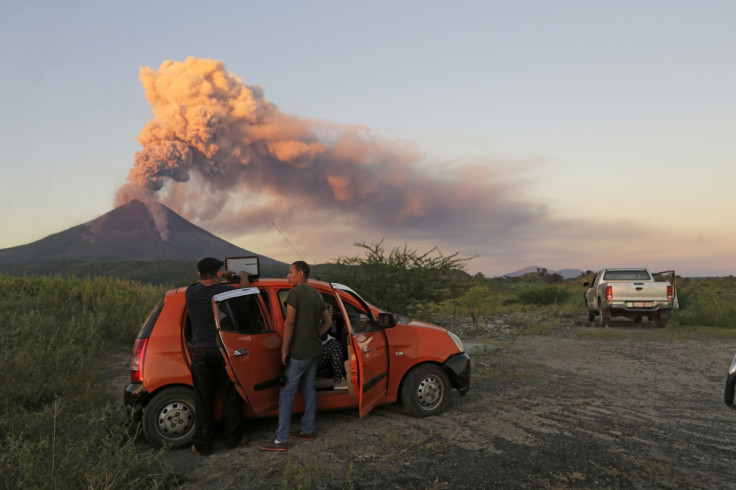 The only precautions taken against the eruption has been a six-kilometre cordon. Nicaraguan authorities have decided not to take unnecessary precautions to avoid undue alarm. Nevertheless, local media reported that residents living in the shadow of the volcano were uncomfortable with the unusual activity of Momotombo.
La Prensa newspaper quoted resident Lourdes Espinoza as saying: "I've never seen the Momotombo throw ash, it is something new for us residents."
The National System for the Prevention, Mitigation, and Observation of Disasters in Central America is keeping tabs on the new volcanic activity. Co-director for the organisation in Nicaragua Guillermo Gonzalez said the situation was being monitored constantly and advice would be given according to how it develops.