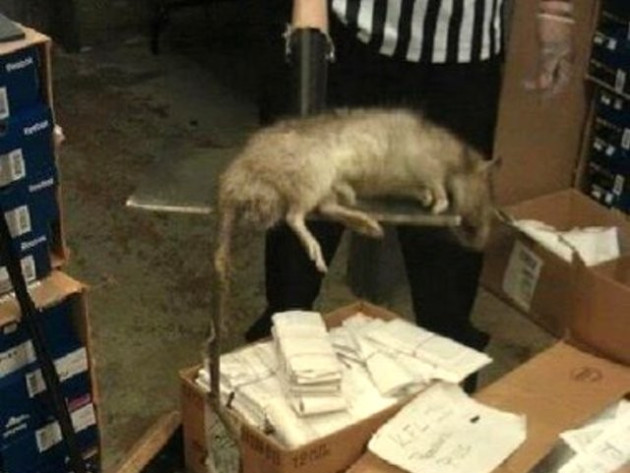 Cartoon-lovers and teenagers will cheer up at the sight of this super-sized rat that has been found in a shoe shop in New York. The resemblance with Mutant Ninja Turtle's Master Splinter is striking.
However, the Foot Locker employee who encountered the two-and-a-half feet long creature may not share the same joy.
He was photographed while picking up the giant rodent with a shovel. The monster rat bears an appalling resemblance to the three-foot long rat that was spiked with a pitchfork last year in a Brookling housing block.
Many have reposted the appalling image on Twitter. "Teenage Mutant Ninja Turtle's Master Splinter", tweeted one user, comparing the rodent to the famous cartoon character.
Animal experts identified the creature as a Gambian pouched rat, reports said.
"There's no way it's a common sewer rat," Robert S. Voss, curator of mammals at The American Museum of Natural History in New York told The Sun.