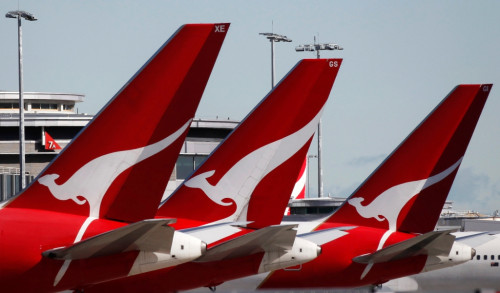 Moody's became the second ratings agency to downgrade Qantas Airways' debt rating to junk, following a review initiated in December after the carrier warned of a record first-half loss amid rising domestic competition.
Moody's lowered the airline's senior unsecured debt to Ba2 from Baa3. The ratings agency also cut Qantas' short term rating to NP (Not Prime) from P-3.
Standard & Poor's lowered the carrier's debt to non-investment grade in December 2013.
According to Moody's, competition from Virgin Australia Holdings (VAH), Qantas' chief domestic competitor, was causing a "sharp deterioration in the company's core domestic business."
Moody's also said that VAH's growth in Australia had "shifted the market dynamic against Qantas in a structural way" and that Australia's largest carrier's domestic business "will remain challenged."
The downgrade "was not unexpected," Qantas chief financial officer Gareth Evans said in a statement on 9 January, adding the company would cut costs and capital spending to increase cash flow.
Ian Lewis, senior vice president at Moody's said in a statement: "The downgrade to Ba2 reflects a worse than expected impact on Qantas' credit profile of a marked sharp deterioration in the company's core domestic business, which has been a key supporting factor of its previous investment grade rating."
"The material downturn in Qantas' domestic business also comes at a time when the carrier is grappling with a turnaround in its loss making international mainline business."
"As such the business is exposed to execution challenges on two fronts, simultaneously," Lewis added.
Earnings Weaken
"Earnings conditions have deteriorated rapidly in recent months," Evans said in the statement.
"We now face some of the most challenging circumstances in our history, including an uneven playing field in Australian aviation," he added.
Investors reacted calmly to the Moody's downgrade. Qantas' stock finished 1.82% higher at A$1.12 in Sydney, valuing the company at A$2.51bn ($2.22bn, £1.35bn, €1.63bn).
On 5 December, Qantas CEO Alan Joyce forecast a July-to-December first-half loss of as much as A$300m.