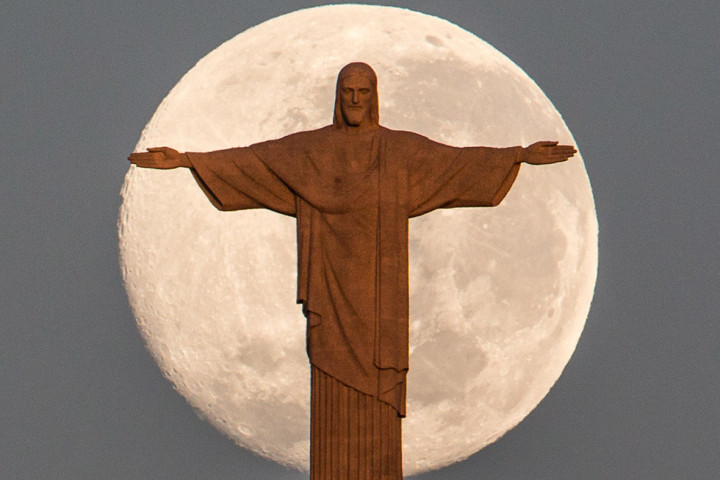 Amounts worth billions of dollars are illegally flowing out of Brazil every year, causing significant damage to the economy, according to a report.
More than $400bn (£245bn, €309bn) flowed illegally out of Brazil between 1960 and 2012, according to a report published by Washington DC-based research and advocacy organisation, Global Financial Integrity (GFI).
Annual average illicit outflows increased from $310m in the 1960s to $14.7bn in the first decade of the twenty first century. Over the 2010-2012 period, the average outflows jumped to $33.7bn. On average, Brazil's illicit outflows are equivalent to 1.5% of the country's GDP.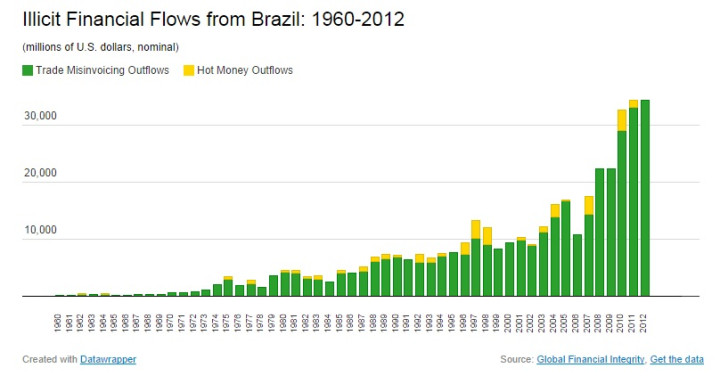 The illegal outflow is "draining domestic resources, driving the underground economy, exacerbating inequality, and facilitating crime and corruption," the report titled 'Brazil: Capital Flight, Illicit Flows, and Macroeconomic Crises, 1960-2012,' says.
It added that fraudulent over- and under-invoicing of trade transactions accounted for about 92.7% or $372.3bn of the country's illicit financial outflows over the 53-year period analysed. The remaining $29.4bn in the illicit outflows detected by GFI occurred via hot money outflows, such as unrecorded wire transfers.
"Brazil has a very serious problem with illicit financial flows, and curtailing them should be a priority for whichever administration wins the forthcoming elections," GFI President Raymond Baker said in a statement.
"Illicit outflows are draining billions of dollars each year from the official Brazilian economy; money that could otherwise be used to help the nation's economy grow."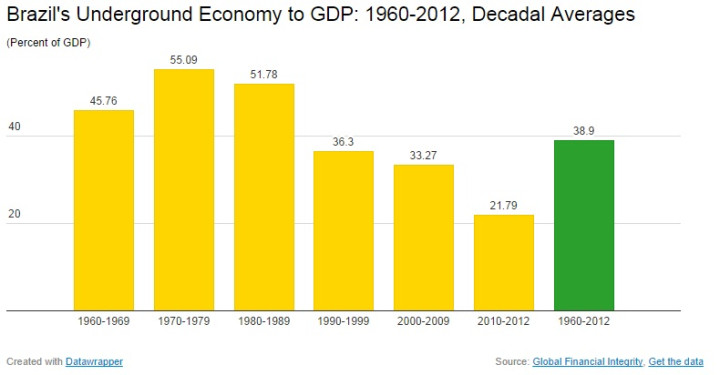 The report also found that the underground economy averaged 38.9% of official GDP over the 53-year period, increasing from an average of 45.8% in the 1960s to 55.1% in the 1970s before slowly falling to an average of 21.8% from 2010 through 2012, as a result of faster economic growth.
GFI warned that the economic toll of the illicit flows would continue to grow unless corrective actions are taken.
In order to tackle the situation, GFI recommended greater transparency in domestic and international financial transactions, and greater cooperation between governments to shut down the channels through which illicit money flows.
"Overall, Brazil has an established financial infrastructure, a strong commitment to democratic governance, and many of the laws and procedures needed to curb illicit financial flows and rein in the underground economy already in place," said GFI Policy Counsel Joshua Simmons.
"However, these advantages must be coupled with the capacity and political will to fully implement and enforce such measures."