Russia: Pro-Kremlin Group Protests against Mitt Romney's 'CIA Mormon Spies'
Putin supporters rally in Moscow against Mormon Church as authorities crack down on foreign-funded organisations.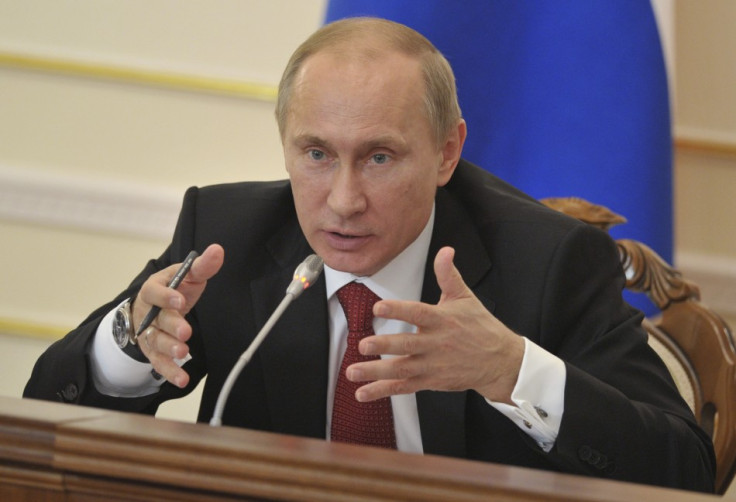 A youth wing of Putin's ruling party has held rallies to oust the Mormon Church, of which US Republican presidential candidate Mitt Romney is a member.
Members of the pro-Kremlin Young Guard protested outside the Moscow headquarters of the Church of Jesus Christ of Latter-Day Saints (LDS) - the official name of the Mormon Church - which they gifted with a symbolic one-way air ticket to Washington.
Putin recently accused some religious groups of "totalitarian activities".
"These hideouts, where all sorts of rituals are held and where it's hard to understand what is actually going on, are growing as quick as mushrooms, driving people to live underground. This is a problem," Putin said.
Young Guard members accused the church of being a CIA outpost pursuing "anti-Russian interests" and other "questionable activities," Radio Free Europe Radio Liberty reported.
The Mormons established a church in Moscow in 2011 to serve an estimated 20,000 Russian believers.
"This is an American sect. They are funded by the United States of America, and it's been proven that many young Mormons return to the US to work for the CIA and FBI," Ekaterina Stenyakina, co-chair of Young Guard's coordinating committee, told RiaNovosti.
The group said that Romney speaking out against Russia on numerous occasions was prooof of the Mormons' true aim.
Totalitarian religious sect
"Mitt Romney is not just openly Russia-phobic. He is also a Mormon," the group said. "He is a representative of this totalitarian religious sect operating on Russian soil against Russia's interests. Is this why he often speaks against Russia?"
During the presidential campaign, Romney said he would implement a hardline strategy towards Russia.
"[Russia] is a geopolitical foe. I'm not going to wear rose-coloured glasses when it comes to Russia or Mr Putin," Romney told President Obama in the last presidential debate.
Since Putin was re-elected president in March, the Kremlin has cracked down on foreign-funded organisation operating in the country, claiming they interfere with s internal affairs.
In July the Russian president signed a law that obliged NGOs engaging in "political activity" to be registered as foreign agents.
Earlier this week Russia's upper house broadened the definition of treason to include NGOs working as consultants to foreign governments or organisations.
© Copyright IBTimes 2023. All rights reserved.