The leave and remain camps have been bombarding the public with a seemingly never-ending and in some cases increasingly fanciful series of claims and counterclaims over the lay of the land in a post-Brexit Britain. We have gone through the data, cut the nonsense and sifted through the detail to arrive at the facts should the 23 June referendum result call for Britain to leave the EU.
Will the UK economy contract?
There have been several warnings from many quarters – including the IMF, CBI, IFS and the OECD – about how the UK economy might contract following a Brexit. Depending on the report, 3%-5% of GDP could be lost by 2020. However, Brexiters suggest this will be no more than a temporary blip. Indeed, the small print in many reports does point to a gradual recovery. Yet, the devil is in the detail – most say the so-called recovery would be a slow clawback, with a complete recovery taking as long as 10 years of "lower for longer" output growth, especially as fresh bilateral trade negotiations would be conducted in uncharted territory.
Would UK unemployment rise following Brexit?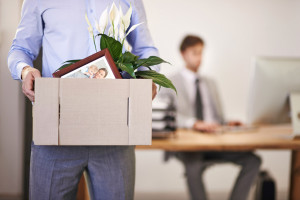 Employers as diverse as JPMorgan and Hitachi have joined industry lobby groups in predicting thousands of job losses. A report by CBI/PricewaterhouseCoopers forecasts 1 million to be lost by 2020; nearly 100,000 of these could come from the financial services sector alone, according to a spokesperson. A UK economy seeing a temporary contraction in the wake of a Brexit is likely to trigger job losses. Already, the growth rate of permanent staff placements has eased to its lowest level since October 2015, according to the Recruitment and Employment Confederation. That's indicative of companies holding back on the recruitment front. Should the UK vote to remain in the EU, a lifting of the uncertainty would be a short-term positive for the jobs market.
What would either outcome entail for the pound and holiday costs?
A potential Brexit on the morning of 24 June would be bad news for the pound. However, price negativity has not manifested itself by as much because both major crosses – the dollar and euro – have currency weighting issues of their own. The dollar is at its lowest in four weeks against major global currencies, as the chances of the US Federal Reserve raising interest rates within months recede. Meanwhile, the euro is still seeking to resolve chronic Eurozone growth problems and the never-ending Greek debt saga. A potential Brexit would also weigh on the euro. For now, you might find you find a visit to Japan quite pricey, with the yen being a safe-haven currency for investors, but a European holiday wouldn't exactly break the bank. Interestingly, analysts say a vote to remain might push the pound up to €1.30, while a Brexit may see €1.15 tested within a matter of days.
Would mortgage costs rise and property prices fall?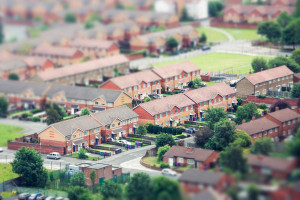 In the event of a Brexit, the Bank of England's first instinct would be to protect the economy. By that argument, it is hardly likely to increase the headline interest rate – unchanged since March 2009 –and could actually cut it. That would mean cheaper mortgages, and lower costs for those on tracker deals. However, already high deposit thresholds for first-time buyers could rise further in the event of an economic slowdown. This, coupled with possible investor flight from London's inflated property market, could in theory dent house prices.
Will food, fuel and big-ticket items become more expensive?
There is no definitive answer to this one. In the event of a Brexit, a new tariff regime would need to be negotiated with various partners. This could result in higher prices in theory, according to several procurement agents and buyers contacted by IBTimes UK. However, they hasten to add that a Brexit, should it happen, would take place at a cyclical low for commodity prices. Whether we are talking oil, copper, wheat, cotton, cocoa, orange juice concentrate – commodities have been the worst-performing asset class of 2015. Higher tariffs and lower producer prices could therefore cancel each other out, but many City analysts point to marginally higher prices from the petrol pump to the supermarket checkout.
What implications would a Brexit have for austerity?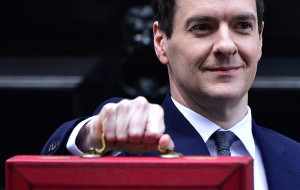 Given the economic climate leading up to the referendum, the UK Treasury has been slipping in its bid to balance the books. According to the latest data, public sector net borrowing fell by £15.7bn to £76bn ($110bn, €99bn) in the period between April 2015 and March 2016. Chancellor GeorgeOsborne would continue with his austerity drive should we opt to stay in the EU. However, claims, most notably by the IFS, that a Brexit would extend the age of austerity by a further two years, are not exactly unfounded. At its core is the simple argument – a Brexit would represent a shock to the system that would cause the Treasury to announce further cuts to mitigate lower tax receipts. Adopting stimulus measures could also see it borrow more.
What would happen to David Cameron?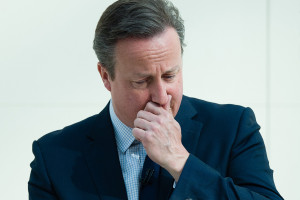 In the event of a Brexit, the prime minister has said that he would trigger Article 50 of the Lisbon Treaty immediately, which involves a two-year timetable to negotiate an exit. That said, the government may not be in a position to dictate the schedule, with a qualified majority of remaining EU states also having a voice in how things pan out. It is worth remembering, under Article 50, onlythe EU is obliged to seek a renegotiation, not the exiting member state. Meanwhile, Cameron will, in all probability, be removed as prime minister, his authority shattered having led the Remain campaign to historic failure.
Could there be a second referendum if the majority votes in favour of Brexit? Could pro-Europe MPs overrule the referendum result?
The chances of the referendum being the staging post for yet another one – as suggested by former London Mayor and prominent leave campaigner Boris Johnson – have been widely dismissed both in Brussels and London. However, minds might change depending on the magnitude of the Leave votes. MPs overruling a majority public vote in favour of a Brexit would create a political earthquake of epic proportions.