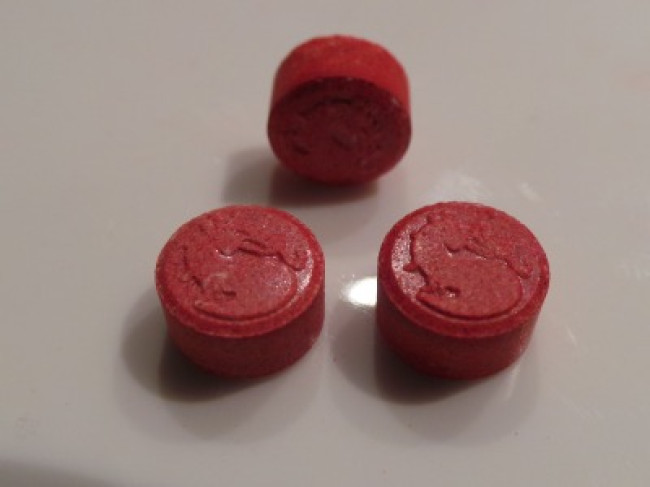 A teenager has been arrested on suspicion of supplying drugs after a boy was taken to hospital in serious condition after he consumed 'Mortal Kombat' ecstasy at a house party in Scotland.
Jack Blades, 16, remains in a serious but stable condition in intensive care at Monklands District General Hospital. He took the drug in Coatbridge, North Lanarkshire.
His 17-year-old friend was also taken to hospital after falling ill but was discharged.
A 16-year-old boy has been arrested and is due to appear at Airdrie Sheriff Court.
A police spokesman said: "A report will be submitted to the Procurator Fiscal."
Mortal Kombat, a distinctive red ecstasy tablet bearing a dragon image, is believed to be responsible for claiming the life of teenager Regane MacColl in February.
The 17-year-old victim died in hospital after taking the tablet and collapsing at Glasgow nightspot The Arches.
Health experts have issued warnings again over the dangers of the drug.
Dr Neil Howie, NHS Lanarkshire Consultant in Emergency Medicine said: "We cannot stress highly enough that anyone who takes an illicit drug is putting their health, and indeed their life, in jeopardy. Users can never actually be sure of what they are taking and what the contents are.
"We would urge anyone who has taken an ecstasy tablet, and in particularly Mortal Kombat, who feels unwell to seek urgent medical advice and treatment from their local hospital. Early warning signs include a feeling of agitation and distress. It is important that people are seen as early as possible if they experience any of these symptoms."