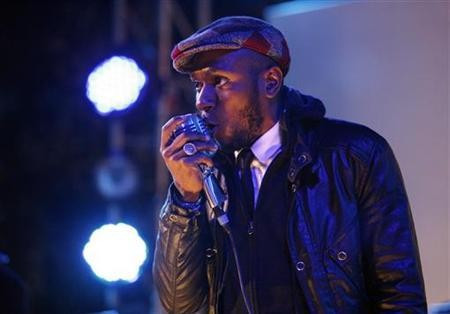 Rapper and producer Mos Def, now known as Yasiin Bey, has cancelled his forthcoming US tour after reportedly being denied entry back into America.
The 40-year-old star, who moved to South Africa in 2009, was expected to perform at The Together music festival in Boston this weekend but promoters told fans that he was forced to bow out due to "legal issues".
"We regret to inform you that due to immigration/legal issues Yasiin Bey is unable to enter back into the United States and his upcoming US tour has been cancelled," a statement on the event's website said.
Although Bey has not commented on his legal woes, he previously hinted at immigration issues on his track Mr Nigga.
On the track he blames racism and raps with the lyrics: "But I go overseas and I get over-seized/London, Heathrow, me and my people/They think that illegal's a synonym for negro".
In March, Bey, who grew up in New York, revealed that he left his hometown after deciding he did not want to die in America.
"I lived in Brooklyn 33 years of my life. I thought I'd be buried in that place. And around seven years ago, I was like, you know, 'I gotta go, I gotta leave'" the artist told Rolling Stone magazine.
"It's very hard to leave. And I lived in a lot of places. Central America. North America. Europe for a while. And I came to Cape Town in 2009 and it just hit me.
"I was like, 'Yeah.' I know when a good vibe gets to you. And, you know, I thought about this place every day from when I left.
"For a guy like me, who had five or six generations not just in America but in one town in America, to leave America, things gotta be not so good with America."
Asides from his successful hip hop career, Bey has weighed in on social issues and also ventured onto the silver screen. His film credits including Bamboozled, The Italian Job and Monster's Ball.
In July 2013, the father-of-five made headlines after he was filmed undergoing a force-feeding procedure to raise awareness about the treatment of Guantanamo Bay inmates.