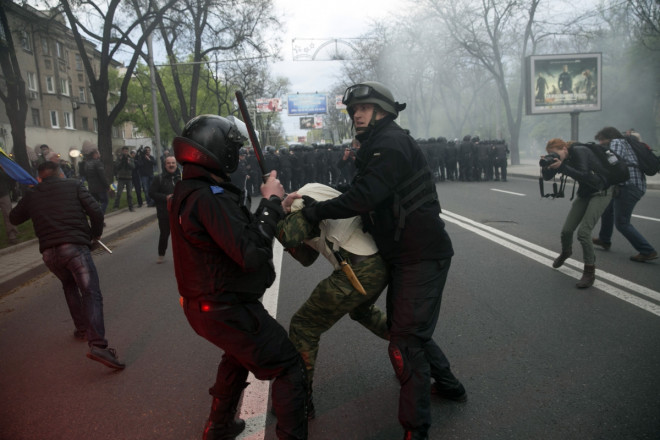 Moscow has expressed concern over the military build-up by Nato and US forces near Russia's borders, amid the ongoing Ukraine crisis.
Russia described the increased military activities in the region as "unprecedented"; the country's defence minister Sergei Shoigu told his American counterpart Chuck Hagel that the west should "turn down the rhetoric".
During an hour-long "candid" telephone conversation, the two discussed the latest developments in the Ukraine crisis. Shoigu also reiterated that Russia would not invade Ukraine.
An official statement from the Russian defence ministry read: "The Russian minister has called for his colleague to help cool down the rhetoric as much as possible. He also unequivocally refuted baseless accusations that there are Russian sabotage and spy teams, purportedly destabilising the situation in the southeast of the country [Ukraine].
"The possibility of forceful actions against peaceful people caused Russia to start large-scale manoeuvres on the national territory in regions bordering on Ukraine. This decision was made public.
"However as soon as the Ukrainian authorities announced that they had no intention to use regular military units against unarmed people, the Russian units were ordered back to their bases."
The US and European nations have been expressing fear that Russia intends to militarily intervene in Ukraine amid the spiralling unrest in the southern and eastern parts of the country.
"Defence Secretary Hagel also repeated his call for an end to Russia's destabilising influence inside Ukraine and warned that continued aggression would further isolate Russia and result in more diplomatic and economic pressure. He further emphasised that any diplomatic engagement must include the government of Ukraine," the US Department of Defence said in a statement.