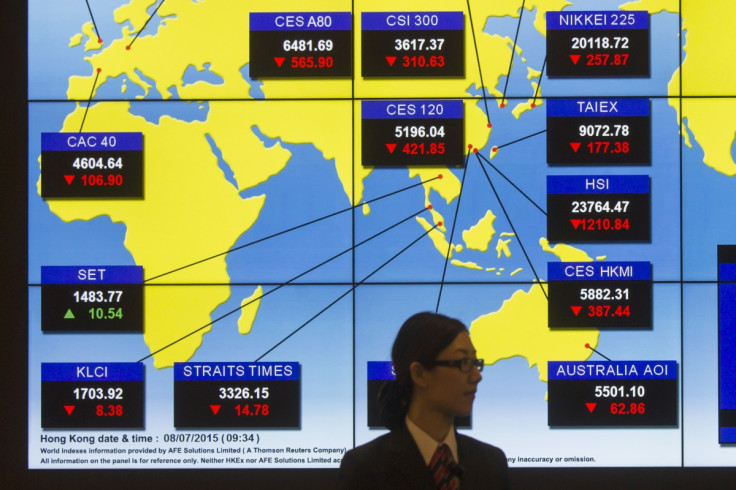 Barring Japan, most of the Asian markets were either flat or bearish as the Bank of Japan (BoJ) kept its monetary policy steady, belying expectations. With Japan's economy facing the threat of deflation, analysts had expected the Japanese central bank to introduce further stimulus to drive growth.
Japan's Nikkei 225 was up 0.78% at 19,083.10 on 30 October (Friday). The Shanghai Composite Index was flat at 3389.95, up 0.08% while Hong Kong's Hang Seng was down 0.46% at 22,715.37.
Markets in mainland China dodged the bearish trend primarily because of the Communist Party's decision to ban the long-standing one-child policy in the world's most populous nation. The policy to allow parents to have two children boosted shares of companies dealing in baby goods.
India's BSE was trading lower by 0.14% at 26,799.77, while Australia's S&P/ASX 200 was down 0.52% at 5239.40 and South Korea's KOSPI declined 0.23% to 2,029.47.
Overall, October has been the best trading month for Asia since 2009. The MSCI Asia Pacific Index was up 8% in local currency terms. It also is the index's first month of gains after four straight months of losses.
WTI crude climbed 0.26% to $46.06 a barrel whilie Brent was down by 0.51% at $48.80.
Hiromachi Shirakawa, the chief economist at Credit Suisse Securities Japan, said, "The BOJ will probably wait to see whether the Fed may move in December, before deciding to ease further." He expects easing by BoJ in January or April.
Before the Tokyo market opened, Japan said core consumer prices fell 0.1% in the year to September, marking its second straight month of declines. The data also emphasized the distance the Japanese central bank had to go to meet its 2% inflation target.
However, other data showed an unexpected decline in household spending but tighter labour conditions, indicating a likely wage rise.