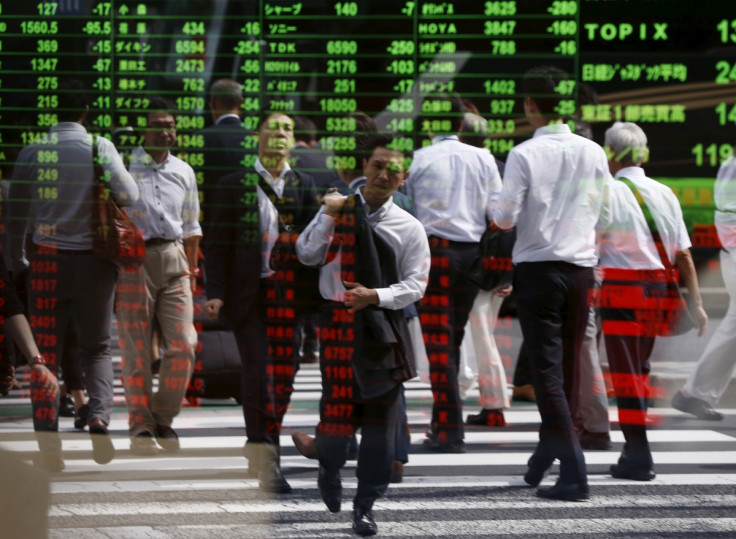 Asian markets were trading in the green on Friday (23 October) after the European Central Bank hinted at a new stimulus package in its governing council meeting on Thursday. ECB President, Mario Draghi, stated that to tackle the slow growth in eurozone, the central bank is prepared to offer another large stimulus package.
"It was not a wait-and-see, but it was a work-and-assess. We are ready to act if needed, we are open to a whole menu of monetary policy instruments," Draghi said.
Australia's S&P/ASX 200 benchmark index, which witnessed a declining trend due to falling commodity prices, triggered by the China slowdown, was up 1.67% at 5351.60 for the day.
South Korea's Kospi was trading higher by 0.86% at 2,040.40, not only due to ECB's hint, but because advance estimates released earlier in the day indicated that its economy improved 1.2% for the third quarter, marking the country's fastest growth in five years. The figure also beat market expectations of 1%.
Japan, which reported weak export numbers earlier this week, saw its benchmark index, the Nikkei 225, touch its highest trading level since 31 August as it traded higher by 2.11% at 18,825.30
Further, India's BSE was up 0.82% at 27,511.47 and Hong Kong's Hang Seng climbed 1.38% at 23,160.01.
Official data from Reuters stating that China's average new home prices gained for the fifth straight month and rose 0.3% on-month in September, helped the Shanghai Composite Index trade higher by 1.38% at 3,415.40. On a year-on-year basis, home prices in China fell 0.9% in September, compared to a 2.3% decline in the previous month.
Crude prices, which were down since the beginning of the week amidst worries over US increasing its crude stockpiles was trading higher today, with US WTI Crude oil higher by 0.4% at $45.38 (£29.45,€40.83) a barrel and Brent was up by 0.48% at $48.08 a barrel.