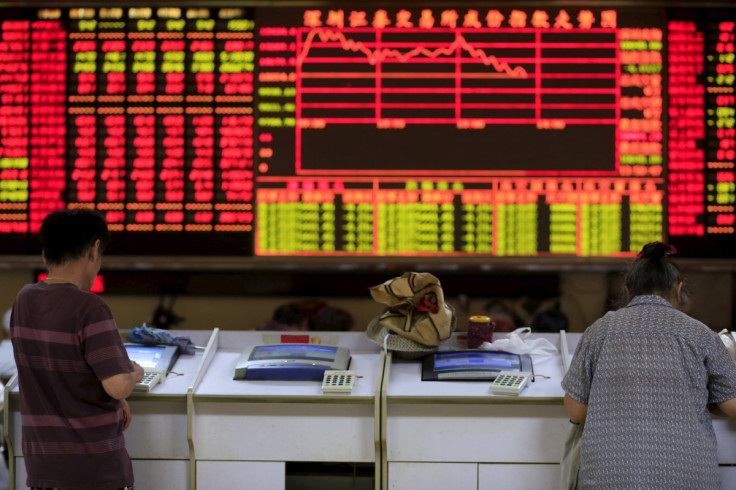 Asian markets were on track for their best month since 2009 after China's central bank cut rates on Friday. The markets were mostly flat or in the green on 26 October (Monday) in response to the cut in benchmark interest rates by 25 basis points and a half-percentage point reduction in banks' reserve ratio by China.
The decision by the world's second-largest economy is an effort to lower corporate financing costs and increase liquidity in the economy. The move followed a rate cut by the European Central Bank, creating a positive ripple effect in Asian markets.
While shares across most of Asia are at their highest levels since August, overall the MSCI Asia Pacific Index is up 8.9% month-to-date as of Friday's closing, marking its best month since April 2009.
For the period starting 28 September till date, the Shanghai Composite Index has seen an upside of 11.15%, Australia's S&P/ASX 200 has increased by 4.59% and Japan's Nikkei 225 has grown by 7.56%.
Masahiro Ichikawa, senior strategist at Sumitomo Mitsui Asset Management said, "These moves by the ECB and China are raising speculation that the Bank of Japan will act later on this week as well."
Japan's Nikkei 225 which was having a go at setting a new peak for the month last week was up 0.72% at 18,968.03. Shanghai Composite Index too was up by 0.80% at 3,439.78 while Hong Kong's Hang Seng was flat at 23,150.34, down 0.01%.
India's BSE was too flat at 27,458.23, down 0.05%, while Australia's S&P/ASX 200 was down 0.07% at 5,348.00 and South Korea's KOSPI was trading higher by 0.18% at 2,044.13.
In the backdrop of these two rate cuts and the expectation that the US Federal Reserve would refrain from a rate hike at its two-day policy meeting on Tuesday and Wednesday, MSCI's index of Asia-Pacific shares outside Japan rose 0.5% to touch its highest since 12 August. Besides, MSCI's index of the world's share markets touched its highest level since 20 August, having risen more than 10% from the two-year lows it hit less than a month ago.
Crude prices, which were mostly down last week amid worries over US increasing its crude stockpiles, was trading lower on Monday, with US WTI Crude oil down by 1.75% at $44.60 a barrel and Brent down by 0.19% at $47.99 a barrel.