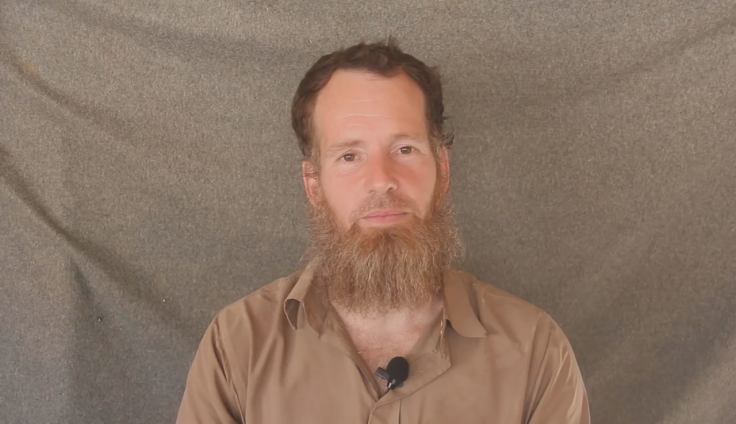 For more than five years, the mother of a South African man who was kidnapped in Mali by al-Qaida's North Africa branch yearned for his release. She died after an illness, her hopes unfulfilled.
Beverley McGown, 69, was remembered Friday during a church service at which mourners recalled her lively demeanor but also the emotional toll that the abduction of her son, Stephen McGown, had over years of uncertainty and reports of ransom demands.
"I promised my wife in the last day or two — we're going to get Stephen out," husband Malcolm McGown told mourners. He said the memorial service was being filmed so that his son can watch the video in the event of his release.
McGown, who had been traveling as a tourist and also has British citizenship, was abducted in Timbuktu on Nov. 25, 2011 along with a Swede and a Dutch citizen. A German man was killed in the abduction. In 2015, French special forces freed the hostage from the Netherlands.
Also in 2015, extremists released video of McGown and the Swede, Johan Gustafsson.
"As far as we know, Stephen is still alive and his kidnapping was a kind of death in that it disrupted the lives of everyone concerned," said Leigh Robinson, senior pastor at Rosebank Union Church, where the memorial service was held. He said McGown's wife, Catherine, was particularly affected.
Gift of the Givers, a South African charity, has tried to secure the release of McGown and Gustafsson since 2015, sending a negotiator into remote parts of Mali and Niger. The families of the hostages can't afford a ransom of millions of dollars, and the South African and Swedish governments will not negotiate, it said.
"We have reached a dead end," Gift of the Givers said in a May 17 statement. An appeal to Qatar, which has been involved in hostage releases, is among efforts that are still underway, according to the group.
Islamic extremists seized control of Mali's north in 2012. While they were forced out of strongholds a year later by a French-led military intervention, jihadists continue to attack Malian and French soldiers and U.N. peacekeepers.