Mother's Day 2014: Behaviour Patterns Show Active Mothers Have Active Children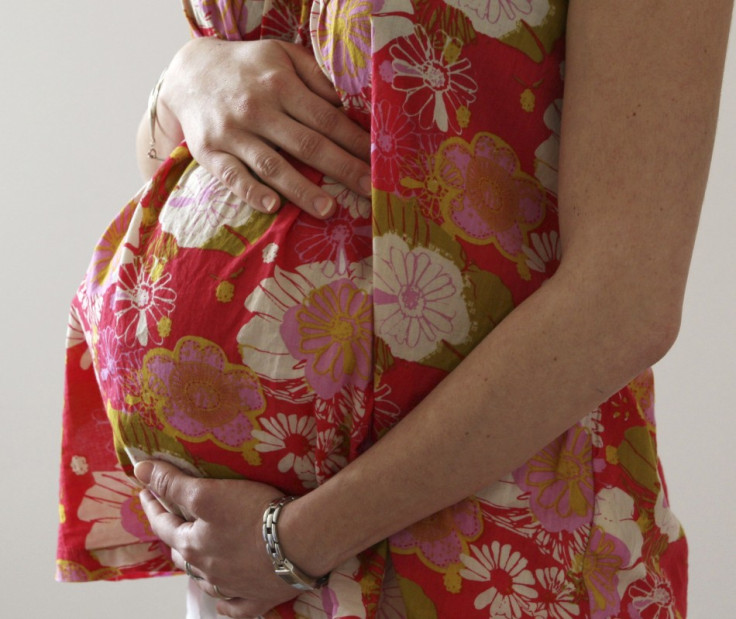 Active mothers have active children, a new study has revealed.
While it is known that parental influence is fundamental in the lives of young children, the study is the first of its kind to show a direct association in a large sample of mothers and children, both monitored at the same time.
But many mothers' exercise levels dropped to below the recommended levels, according to researchers from Cambridge and Southampton universities.
The study also provided evidence to policy makers that programmes promoting physical activity in families with young children should be aimed at mothers.
Published in Paediatrics, it suggested policies to improve the health of children should be directed at mothers, as they are not simply "naturally active".
Government recommendations suggest undertaking 150 minutes of "moderate intensity physical activity" - including brisk walking - over one week.
Dr Esther van Sluijs at the MRC Epidemiology Unit and the Centre for Diet and Activity Research at the University of Cambridge, who co-led the study, said: "We used an activity monitor that was attached to participants and worn continuously, even during sleep and water-based activity.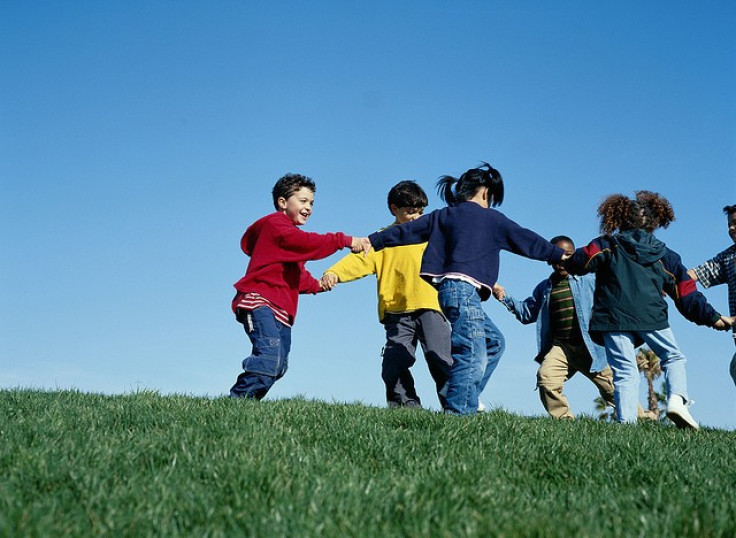 Government recommendations suggest 150 minutes of "moderate physical activity" per week
Flickr
She added: "This comparison provided us with detailed information about how the association between mothers and children's activity changed throughout the day, and how factors such as childcare attendance and maternal education influenced this relationship."
Over 500 mothers and pre-school children were assessed using Actiheart monitors (which combine accelerometer with heart rate).
The group was assessed for seven days, to plot physical activity throughout the day and over the course of an entire week to see how activities varied across the day and how weekday activity levels compared with weekend activity levels.
Overall, maternal activity levels were particularly low, as only 53% of mothers engaged in 30 minutes of moderate-to-vigorous physical activity at least once a week.
The research drew on data obtained from 554 women and their four-year-old children who are participants in the Southampton Women's Survey. It was devised in the late 1990s, to follow women who were first interviewed in their 20s and 30s, many of whom subsequently gave birth. The programme assesses the health and development of these children.
Of the 554 mothers whose data was analysed in the Cambridge-led study, many were working and many of the children attended day-care facilities – factors that influenced activity levels of both mothers and children, as well as the association between the two.
Other potential influences on maternal activity examined in the study included maternal education, whether the child had siblings, and whether his or her father was present at home.
It is well established that physical activity is closely linked to health and disease prevention. Research shows that active mothers appear to have active school-aged children, who are in turn more likely than their less active peers to have good health outcomes.
Kathryn Hesketh, who co-led the study at the University of Southampton, said: "We saw a direct, positive association between physical activity in children and their mothers – the more activity a mother did, the more active her child. Although it is not possible to tell from this study whether active children were making their mothers run around after them, it is likely that activity in one of the pair influences activity in the other."
She added that for every minute of moderate-to-vigorous activity a mother engaged in, her child was more likely to engage in 10% more of the same level of activity. She said: "If a mother was one hour less sedentary per day, her child may have spent 10 minutes less sedentary per day."
However, the association differed by child's weight status, time spent at preschool, duration of mother's schooling and by time of day and week.
Van Sluijs added: "Our study shows that the relationship between mother and child activity is moderated by demographic and time factors – for example, for moderate-to-vigorous activity, the relationship was stronger for mothers who left school aged 16 compared to those who left aged 18 or more."
Dr Ann Hoskins, director of children, young people and families at Public Health England, told the BBC: "Active play is an important way to develop coordination and motor function skills in the pre-school early years and there are lots of activities like parent and toddler swims, buggy fit and baby gym which provide opportunities for mums to socialise, be active and support their child's development."
© Copyright IBTimes 2023. All rights reserved.