Motorola will launch a budget version of its Moto X smartphone globally on 13 November.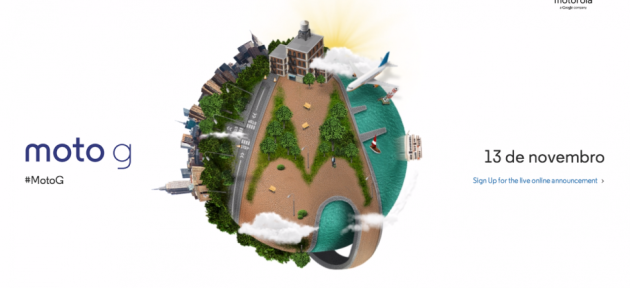 Motorola looks set to launch a slightly lower-specced version of its flagship Moto X smartphone later this month and unlike the Moto X, the budget Moto G looks set to be launched globally.
In an email to IBTimes UK, Google-owned Motorola said:
"We're hugely excited about the launch of the Moto G, and we hope that you are too so please place a diary marker in for Wednesday 13th November, when we'll be able to reveal a lot more about it."
The company has also set up a Moto G website, showing a spinning globe with the 13 November date in different languages, suggesting that it won't be only north America which gets Motorola's latest smartphone.
Budget Moto X
The Moto X was launched back in August and was touted as being the only smartphone designed and built in the US. As such Motorola has only sold the smartphone in the US and Canada, but it looks set to branch out again with the launch of the Moto G.
The Moto X represented the first phone which had been developed entirely since Google took over Motorola two years ago. It came with a number of unique features including a customizable cover and an always-on microphone which would allow you to activate your phone with your voice - a feature seen last week in Google's new Nexus 5 smartphone.
While there is no official details about the new phone from Motorola, leaks over the weekend suggest it will be available in the UK in time for Christmas and will cost just £135 SIM-free.
The phone is set to feature a 4.5in 720p screen, will run Android 4.3 and will be powered by a quad-core Qualcomm chip. While these specs are not as impressive as the Moto X, if they prove correct and the phone is priced at £135, it will be a very attractive offer.
"Without giving too much away, one area that I talked about at D was this massive market for devices that are super high-quality but also reasonably priced," Motorola CEO Dennis Woodside told AllThingsD at the time of the Moto X launch.