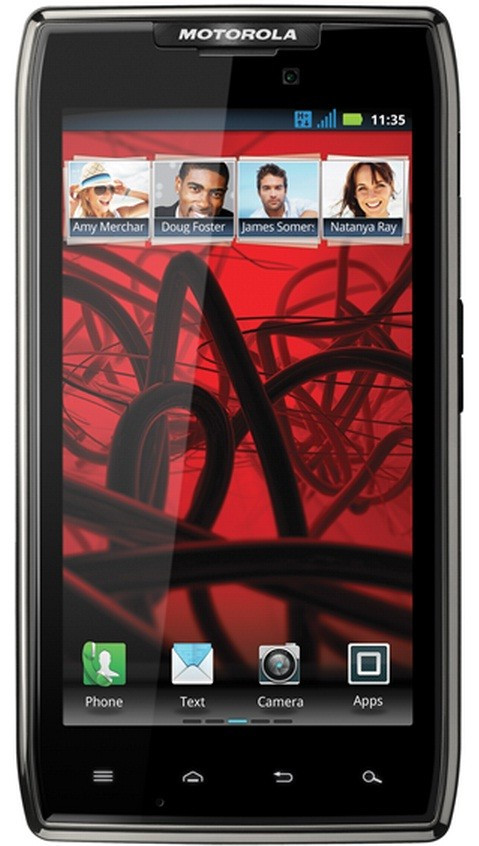 Motorola's Droid Razr Maxx was announced in January and the company claimed it offered a battery life of more than 21 hours; the longest of any available smartphone.
Meanwhile Chinese mobile manufacturer Huawei has recently unveiled its fastest quad-core smartphone, Huawei Ascend D quad. The phone has a quad-core processor and is expected to hit shelves in China, Australia, Europe, the Asia-Pacific, North and South America and the Middle East in the second quarter of this year.
Check out how the two stack up
Display: The Motorola Droid Razr Maxx features a 4.3-inch Super AMOLED capacitive touchscreen with a resolution of 540x960pixels. The display is made with Dupont KEVLAR fiber and it is protected by scratch-resistance Corning Gorilla Glass. The Huawei Ascend D quad features a 4.5-inch IPS LCD Capacitive touchscreen with a display resolution of 1280x720pixels.
Size: The Droid Razr Maxx measures 5.14x2.71x0.35 inches and weighs 145g while the Ascend D quad measures 5.08x2.25x0.35 inches and weighs 131. 54g.
Operating System: The Razr Maxx runs on Android 2.3.5 (Gingerbread) and is upgradable to Android 4.0 (Ice Cream Sandwich). The Ascend D quad will run on Android 4.0.
Processor: The Motorola Droid Razr Maxx is powered by a dual-core 1.2GHz Cortex-A9 processor and the Huawei Ascend D quad is powered by Huawei's K3V2 1.2GHz/1.5GHz processor. Both smartphones pack 1GB RAM.
Camera: The Razr Maxx features an eight megapixel primary camera with HD P2P video and auto-focus. It also has a 1.3 megapixel front-facing camera which can capture HD video at 720p. Furthermore the camera is equipped with different editing tools such as cropping, rotating, Geo Tagging, flip, resizing etc. The Ascend D quad sports a primary camera of eight megapixels and has dual LED flash with auto-focus and can shoot videos at 1080p. It carries a secondary front-facing camera with a resolution of 1.3 megapixels.
Connectivity: The Droid Razr Maxx offers 4G LTE connection and has a 3.5mm headset jack. It supports Wi-Fi 802.11 b/g/n, DLNA, Wi-Fi hotspot and Bluetooth version 4.0 with A2DP, LE+EDR. The Huawei Ascend D quad offers 3G connectivity and it supports Wi-Fi 802.11 n/g/b and Bluetooth version 3.0+HS.
Storage: The Motorola Droid Razr Maxx has 16GB of internal memory and uses a microSD card to expand storage space. The D quad has internal capacity of only 8GB but also accepts microSD cards.
Battery: The Razr Maxx is powered with a Li-ion battery with a capacity of 3300mAh and the battery runs for up to 21.5 hours. The Huawei Ascend D quad has a standard battery of 1800 mAh.
MUST READ Samsung Galaxy S2 Vs Huawei Ascend D Quad: Is Brand Name Bigger Than Performance?
Samsung Galaxy S3 vs Huawei Ascend D Quad: Can Underdog Challenge Smartphone Giant? [VIDEO]
HTC One X vs Huawei Ascend D Quad: Quad-Core Goliath Faces David