A Munich court has ruled that Motorola Mobility infringed on a user interface patent held by Apple, dealing another blow to Google's Android operating system.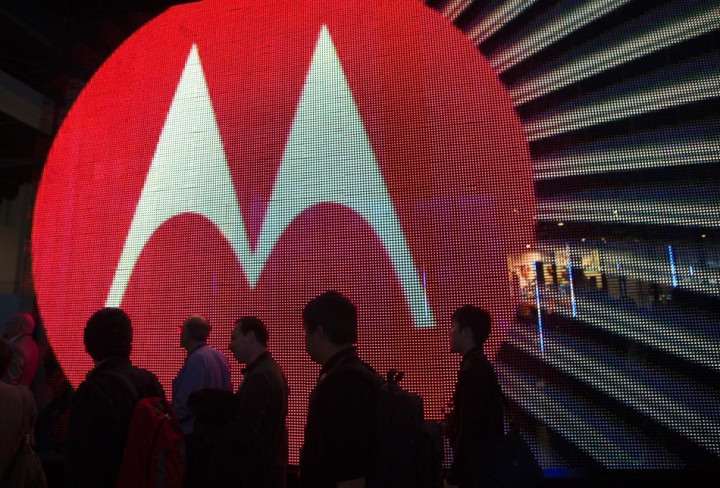 The infringed patent is an interface animation known as "overscroll bounce" or "rubber-banding", where the top or bottom of a list - contacts, for example - springs back into place if the user scrolls too far off the edge of the screen.
A spokeswoman for the court said the ruling was unlikely to have an immediate impact as Apple would have to specifically request a Germany-wide sales ban on the infringing Motorola products, and the Google-owned phone maker could then appeal against a ban.
Patent expert Florian Mueller said on his FossPatents blog that he expects Apple to "undoubtedly" post a €25m (£20m) bond to enforce a Germany-wide sales ban of the infringing Motorola products.
Once the bond is posted, Apple can file for an injunction against all Motorola phones and tablets sold in Germany that infringe the patent.
Motorola's solution to this problem could be an easy one, explains Mueller: "Motorola doesn't have to look far for a workaround: stock Android (the version of Android) that Google makes available for download) comes with a glow effect instead of the overscroll bounce."
If Apple increases its bond by €10m then it can force Motorola to destroy any infringing products and for a further €10m it can get a recall of the infringing devices sold in Germany.
Google - which acquired Motorola Mobility for £7.7bn last year - can defend its position by appealing the decision to the Munich Higher Regional Court, and additionally it is expected to keep pursuing its opposition to the grant of Apple's rubber-banding patent by the European Patent Office.
Back in April, Motorola admitted the infringement, but went on to challenge Apple's ownership of the patent. At another trial four months later, Motorola changed its strategy to deny the infringement.
Earlier this year, Apple won two other injunctions against Motorola in a Munich court, one over the slide-to-unlock patent and another over the way pages flip over in the photo gallery.
In a year that has seen a huge amount of patent infringement cases pass through the German courts - and of course Apple's multi-billion-dollar dispute with Samsung - Mueller adds that these cases show that Android "has far bigger patent infringement problems than any piece of computer software has ever had in the history of the industry, and this has many of Google's hardware partners profoundly concerned."