Google-owned Motorola Mobility has removed all of its Android smartphones and tablets from sale in Germany, apparently due to the company's inability to overturn patent infringement judgements won by Microsoft and Apple.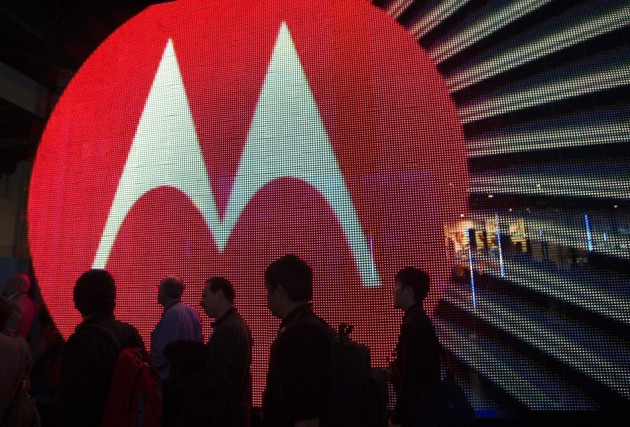 Motorola's German website shows just one phone for sale - the Gleam, which uses Motorola's own software and not Android - while the new Razr i and Razr HD phones are not yet on sale, and no tablets are currently listed on the site.
Intellectual property expert Florian Mueller said: "The company that Google bought for $12.5bn [£7.8bn] to protect Android from patent threats cannot even protect itself."
In a statement sent to US tech site AllThingsD, Motorola said: "As we have previously stated Motorola Mobility is focusing on fewer mobile devices. As a result we have phased out some of our lower tier devices in Europe/Germany."
This would make sense, but the sole-remaining Gleam phone is a budget phone, and is presumably what Motorola says it is phasing out - yet it remains the only device on sale.
It sees that Motorola is looking to update its devices (and thus not infringe on disputed patents) before putting them back on sale in Germany. The company's website says about the Android Xoom 2 tablet: "devices not available in Germany - updated devices [will be] available at the end of July".
Obviously that was some time ago and the devices are still not available to buy in Germany.
Mueller continues: "Let there be no doubt: in the age of over-the-air updates and Internet downloads, companies continue to sell their devices if all they plan to do is a routine update. If a company identified a huge security issue in its operating software, it would fix that one quickly (a matter of days or weeks) and then resume its sales.
"But Motorola Mobility's website shows that the company announced months ago that it would again offer the devices it pulled at the moment, and it still hasn't been able to do so. Much to the contrary, it appears to have pulled even more gadgets from its German catalog."
Patent buying
Google has suggested that it bought Motorola Mobility earlier this year to take ownership of its 17,000 existing and 7,500 pending patents in the wireless sector, a move that would help Google defend itself and its Android operating system against legal attacks from Microsoft and Apple.
Mueller comments: "It appears that Google as a whole is struggling to keep up with the fast-growing number of Android-related patent infringements identified by courts in the US, Europe and Asia.
"Motorola Mobility never had a huge market share in Germany, but this is a major market in which Android is very popular. I'm sure that Motorola Mobility wouldn't be doing what it's doing if it was an independent company. In that case, its course of action would certainly be criticised by shareholders. But today Motorola Mobility has only one shareholder, Google. And Google apparently prefers to limit choice for German consumers over a settlement on commercially reasonable terms that most of the industry has already validated.
"I doubt that this is the best choice for the Android ecosystem, for German consumers, for Google, and for Motorola Mobility."
Motorola is currently undergoing a round of restructuring, with 4000 job cuts occurring in August - a move expected to cost $300m in severance costs.
A further $90m will be spent on closing offices outside of the US. Motorola said it "has continued to refine its planned restructuring actions and now expect to broaden those actions to include additional geographic regions outside of the US."