Jose Mourinho seems braced for bad news on a pair of serious-looking knee injuries suffered by Manchester United duo Marcos Rojo and Zlatan Ibrahimovic during Thursday night's (20 April) enthralling Europa League quarter-final second-leg extra-time victory over Anderlecht at Old Trafford.
The profligate Red Devils eventually sealed their place in the last four thanks to a brilliant 107th-minute Marcus Rashford winner that came long after Sofiane Hanni's goal had cancelled out an early opener from Henrikh Mkhitaryan.
However, a truly breathless win was soured by more injury woe that saw Rojo carried off in the first half following a painful clash with Alexandru Chipciu and a tackle on Frank Acheampong.
As if the loss of another centre-back was not bad enough, with Chris Smalling (knee) and Phil Jones (toe) not expected to return until mid-May, United fans then watched in horror at the end of 90 minutes as top scorer Ibrahimovic appeared to hyper-extend his own knee during a horribly awkward landing.
A stretcher was initially brought on for the evergreen Swede, who eventually limped off on foot.
"I don't think they are easy injuries, but I prefer to wait until all the tests are done tomorrow," Mourinho told BT Sport. "After tomorrow, then [I can] speak what I feel. I cannot do that because I am just a manager, not a doctor."
When asked if he hoped that the initial prognosis was fairly positive, he replied: "Fairly negative, I think."
Any long-term injury to Ibrahimovic is likely to offer Rashford the chance to build on a hugely promising recent run that has seen the resurgent teenager net three goals in his last four matches, including another composed finish in last weekend's surprisingly dominant 2-0 victory over Premier League leaders Chelsea.
"You speak about his qualities and they are fantastic," Mourinho said of the highly-rated academy graduate. "But mentally he is excellent. He hadn't scored since September, some players don't understand what I want but Marcus I trust. It doesn't matter if he doesn't score - he is fantastic in his effort and his attitude."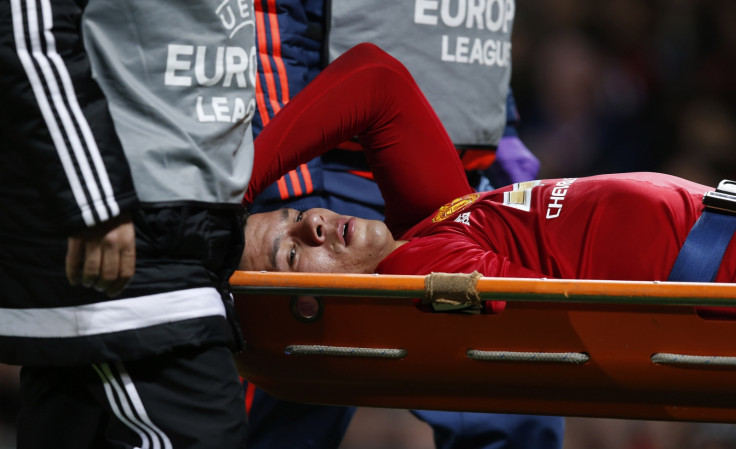 Commenting on his team's overall perfomance, the manager added: "I think we had like 17 shots and 10 on target, something like that. But the game was difficult. When you look at these numbers, maybe somebody that didn't watch the match would think that it was total dominance. But it was not like that, they started much better than us.
"Despite us having chances, they had good control of the game for about one hour. I think when we put one more player in midfield, that was when we started controlling the game. And then you always have risk ... from that moment we were in control and it was just a question of scoring and not conceding. But it was hard."