Mourinho claims Van Gaal will take Manchester United to challenge for silverware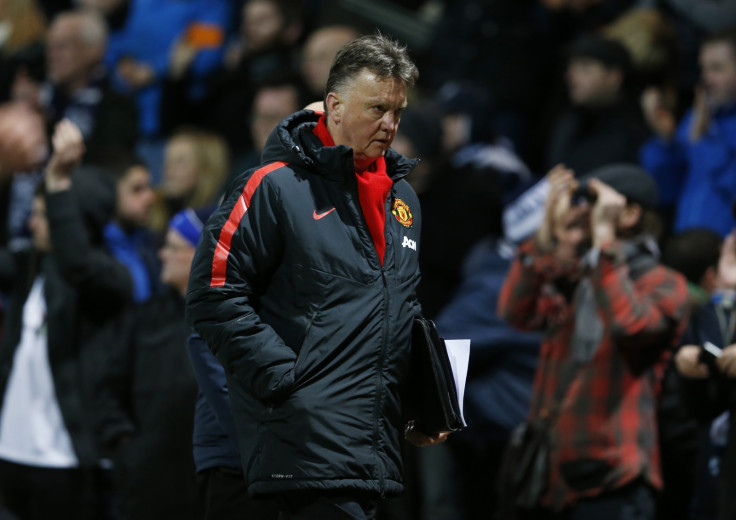 Chelsea's Jose Mourinho believes that Louis Van Gaal will become a great manager for Manchester United, claiming he will be given time to take them to challenge for trophies once more.
Van Gaal took over at United last summer and while he has been criticised for his tactics and style of play the club are through to the quarter finals in the FA Cup and currently sit in fourth place in the table.
Their recovery from a nightmare season under David Moyes' guidance has been slow but sure and Mourinho believes that Van Gaal will come to be proven a brilliant manager for United in the near future.
"He is a fantastic coach and it's easy for me to say as I know him so well and he is a fantastic person," Mourinho told Sky Sports. "But he has been in so many years of his career before he came to England and in the same way a player needs time to adapt to understand things to perform at the highest level and it is the same for Louis.
"He will have time to make Manchester United win titles again. This season they still gave a chance to do that with the FA Cup and they also have the opportunity to finish in the top four and go back to the Champions League, which is the minimum for a team like them.
"When you see the titles he has won and his experience, I don't see any reason why they can't be pushing for titles."
Chelsea are currently top of the table and favourites to win the title though a shock draw with Burnley on Saturday cut down their lead ahead of second-placed Manchester City.
United, meanwhile, are aiming for Champions League qualification as a minimum this season with the ripples of Sir Alex Ferguson's retirement still being felt throughout the club.
© Copyright IBTimes 2023. All rights reserved.