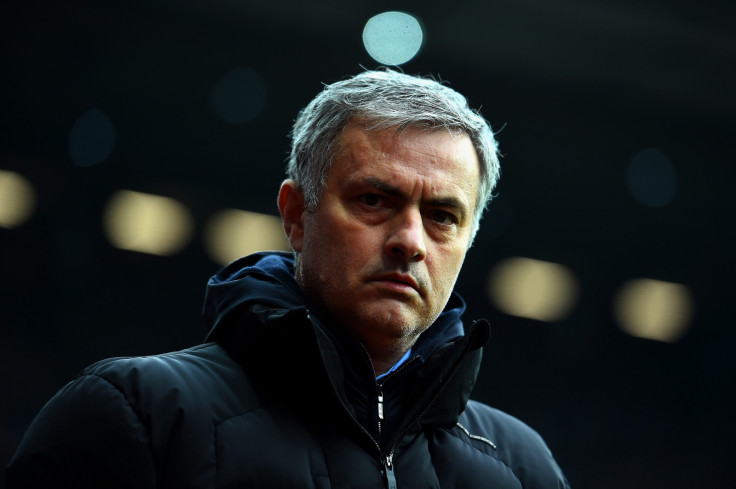 Jose Mourinho has refused to discuss the controversial incidents leading up to Chelsea's draw with Burnley, insisting he will get into trouble if he does talk about them.
The Blues had two penalty appeals against Burnley during the match and despite looking in control from the point where they went up 1-0 in the 14th minute, Nemanja Matic was sent off for his reaction to a foul from Ashley Barnes in the second half which afforded Burnley a better chance.
Ben Mee evened up the scores 1-1 in the 81st minute but Mourinho insisted that the red card wasn't the game changer.
"No [the red card did not change things]," he told reporters after the game. "There are four moment of the game where you can write the story. Minutes 30, 33, 43 and 69. Don't ask me more questions.
"I can't go through the incidents. I am punished when I refer to these situations and I don't want to be punished. I believe in spite of some clear callers, you guys are honest and professional, the callers can disturb the truth. I truly believe you are all honest people.
"To describe I have to use words that I cannot. It is better we finish. I don't want to look silly in front of you. I am surprised we didn't lose.
"I believe in your honesty and I believe you want to do a good service to English football. I am not paid to comment on the pundits work. Sometimes I do but I shouldn't."
When asked if they would appeal Matic's red card, which means the Chelsea man will miss their Capital One Cup final clash with Tottenham, he responded: "Have you ever seen Chelsea win an appeal?"
Chelsea will remain top of the table this weekend but Manchester City have a chance to slash their eight point lead to five should they defeat Newcastle this evening.