Ashley Young is the only Manchester United player who could leave the club before the closure of the January transfer window with Bastian Schweinsteiger now set to earn a spot in the club's Europa League squad.
Schweinsteiger started his first game for the club inn 385 days against Wigan Athletic in the FA Cup fourth round clash on Sunday (29 January). The former Germany international provided the assist for Marouane Fellaini's opener just before half-time and capped an impressive second-half performance with a goal of his own to seal the 4-0 rout.
The 32-year-old was exiled to the reserves following Jose Mourinho's arrival at the club last summer and was left out of the club's Europa League squad for the group stages of the competition. The midfielder was also written off as an asset in the club's accounts released in September, seemingly ending any hope of the former Germany international playing for the club again.
But having returned to the first-team fold last November, the former Bayern Munich star has continued to impress Mourinho who now sees the veteran as an "option" for the club as they continue to fight on four fronts this season.
"Yes, he's staying and he's going to the Europa League list," Mourinho said after the comfortable win over Wigan, the Manchester Evening News report. "Because we open spaces with [Memphis] Depay and [Morgan] Schneiderlin].
"And we don't have many players and in midfield we don't have many options, so obviously he's an option. 90 minutes today was probably too hard for him, I think from minute 65-70 it was a bit difficult but it is important for him to have this impact on his body."
Mourinho added: "With so many competitions and so many matches, he is an option."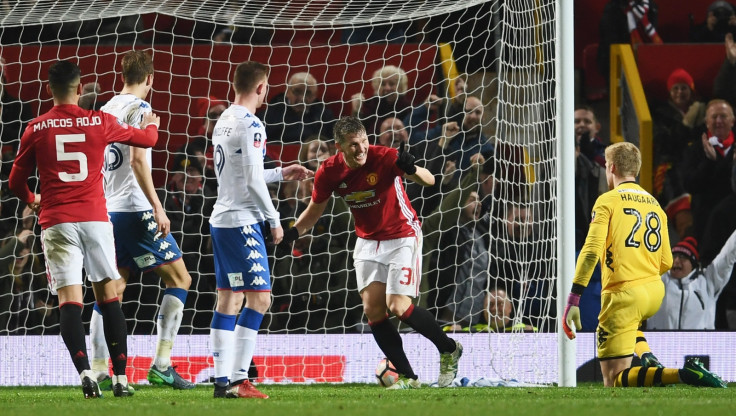 Having already allowed Depay and Schneiderlin to join Lyon and Everton respectively during the January window, Mourinho anticipates only one other departure in Young, who has started just five games this season.
Everton, Swansea City and Watford have been credited with interest in the versatile midfielder, with Mourinho opting to leave the player out of his squad on Sunday due to uncertainty surrounding his future. But the United boss hopes he can convince the 31-year-old to stay.
"The only player that I am aware of a possibility to leave – and I am waiting for 31 January to know what is really going on – is Ashley Young," Mourinho said. "A player that I would love to keep.
"I am not happy at all if he leaves but he is the only player that I was informed there be a possibility of him leaving, that's why I didn't play him, that's why I gave chances to other people because I don't know if he is going to stay with us. If I could choose, yes definitely, he will stay with us."