Jose Mourinho has been coy about the possibility of bolstering Manchester United's squad during the current transfer window, claiming the January market is just for emergencies. Meanwhile, the Portuguese boss confirmed the club have included a buy-buy clause in the sale of Memphis Depay to Lyon.
Depay confirmed his departure to Lyon earlier on Friday (20 January) in a deal that, according to the BBC, could see United receiving £16m ($19.6m) plus add-ons rising to a possible £21.7m. The Dutch winger follows Morgan Schneiderlin out of the exit door, after the midfielder joined Everton for a fee that could reach £24m.
United have fresh money to spend but Mourinho has suggested he could wait until the summer to make new additions – even though he would face problems in some positions if his side continue fighting on four fronts.
"For some positions, we are comfortable in numbers. We have lots of matches to play in the cups and we have an accumulation of fixtures in April and May. Probably with some positions, we are going to have problems as we don't have so many options but, in injury terms, we are very successful. Hopefully until the end of the season, we won't have problems and we'll survive to have conditions to fight for the competitions we are in," Mourinho said in a press conference ahead of the game with Stoke City.
"I always think that the best time is in the summer market, I always consider the January market as an emergency one where you can try to resolve some problems or give a little boost to the team for the rest of the season. It's not an easy market, I have to admit that."
Mourinho did confirm that Depay's future at United might not be totally over as the club have included a buy-back option in his sale to Lyon. The boss also hit back at suggestions the Dutch winger struggled to make the impact expected at Old Trafford due to a lack of professionalism.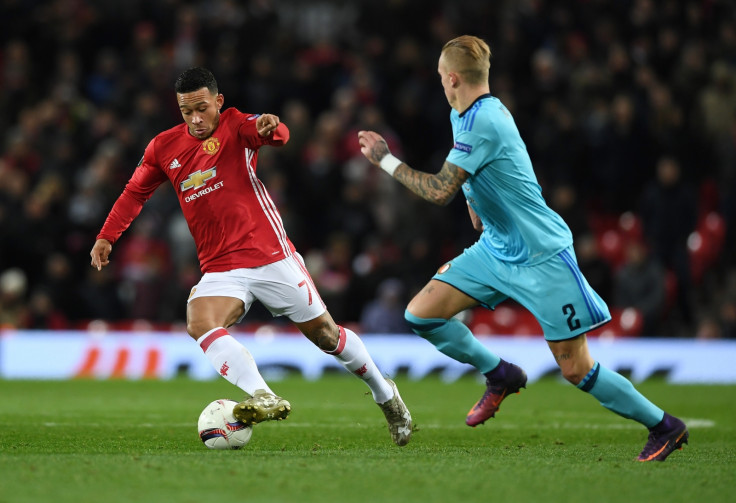 "When [Louis] van Gaal bought him, he did well. He knew him very well from the national team, he was very young in the World Cup, he had flashes of top quality. He was playing well in the Netherlands too; we know that the Dutch league is not the same, but he was showing very good things. He didn't succeed in these 18 months, but he's very young. It's important for the club to keep control of this talent and we hope that he plays very well at Lyon. Why not come back here, as everybody likes him," Mourinho said.
"He was a fantastic professional. If someone thinks it didn't work because he wasn't a great professional, that's totally wrong. One thing is some picture that someone takes with him in an amazing car or dressing in a very specific way, but the image is totally wrong. He's a kid that respected everyone and worked hard to have more chances, a kid that was frustrated because he was not having that."