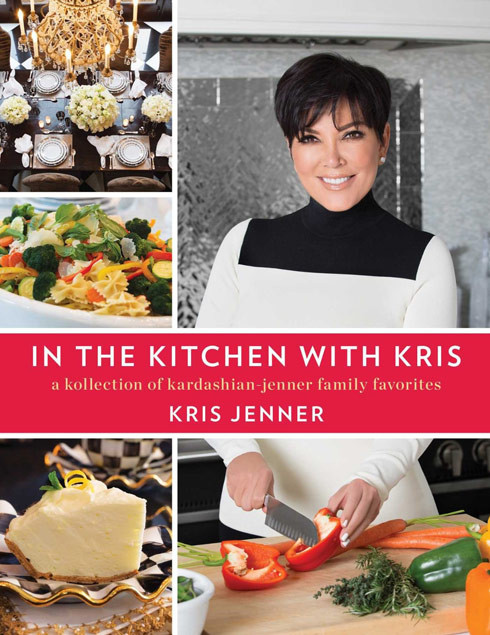 She may rarely venture into the kitchen on Keeping Up With The Kardashians, but it looks like Kris Jenner may be an undercover culinary goddess.
The reality star, who is Kim Kardashian's mother, is preparing to give Nigella Lawson and Delia Smith a run for their money by releasing her very own cookbook.
In the Kitchen with Kris: A Kollection Of Kardashian-Jenner Family Favorites, will feature the 58-year-old star's own recipes and entertaining tips.
Jenner said she decided to share her best dishes with fans after family and friends constantly requested her recipes.
"I finally got so tired of sharing my recipes one-by-one with everybody that asked, that it just made sense to do a book and put it all together," she told E! News.
According to the matriarch, nothing beats cooking for her family, which includes six children and three grandchildren.
"I make a really mean grilled cheese sandwich so Mason and Penelope love my grilled cheese sandwiches," she said of daughter Kourtney's kids. "I think that what I love so much about our life is that we love to celebrate, we love tradition."
And she finds it relaxing too.
" Cooking is almost like the way that I calm down. Some people do things to relax, they'll go play golf or have a sport. Me? I'm in the kitchen," she said. 'Nothing makes me happier, so I hope I can share that with everybody else."
In the Kitchen With Kris: A Kollection Of Kardashian-Jenner Family Favorites is set to hit shelves on 21 October.