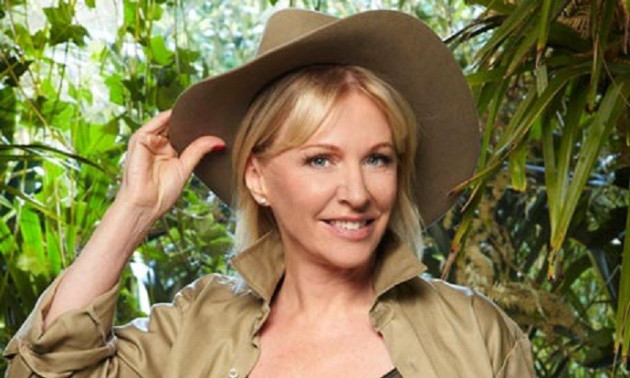 MP Nadine Dorries will no longer claim expenses for being a member of parliament.
In a move that could lay down the gauntlet to other MPs, the rebel Tory and former I'm a Celebrity reality TV star will now live off her salary alone.
Dorries will no longer draw expenses for the cost of staying in London or travelling to and from her Mid-Bedfordshire constituency.
However she will continue to claim reimbursement for paying staff, running her office and the petrol she uses to drive around the constituency.
Dorries claimed she had taken the decision because she "loathed the expenses system" and wanted it to be scrapped.
Critics dismissed her move as a "publicity stunt."
Dorries said: "Whilst I draw personal expenses I cannot argue for reform of the system or put forward the case to scrap expenses. Not drawing expenses puts me in a stronger position to be able to do this.
"In effect this will take most of my salary, which means I will be representing Mid Bedfordshire for free!"
Dorries also said the ongoing expenses crackdown, overseen by the Independent Parliamentary Standards Authority (IPSA), is turning the House of Commons into a place of "millionaires or paupers" and placing an unfair burden on those who work for her.
She asserted that "it is not fair to put my staff through the constant stress that scrutiny and investigations bring about."
IPSA is probing Dorries' claims for travel, subsistence and accommodation. Officials are also looking in to the registration of her fee for her brief spell on 'I'm a Celebrity...'
Publicity Stunt
Dorries' move was criticised by the Taxpayers Alliance, which said the Mid Bedfordshire MP was trying to draw attention to herself.
Chief executive Matthew Sinclair told IBTimes UK: "Nadine Dorries' statement seems like little more than a publicity stunt.
"Of course MPs should get reasonable expenses in addition to their salary to support them in the important work that they do representing their constituents at Westminster.
"However, they should have to account for them, just like anyone working for a private business or the rest of the public sector, for that matter.
"It's essential that that all MPs' expenses are clearly published and made available to the public so that taxpayers can see exactly where and how their money is being spent."
The base salary for MPs stands at just below £67,000. It is around 20% lower than the equivalent in European countries.