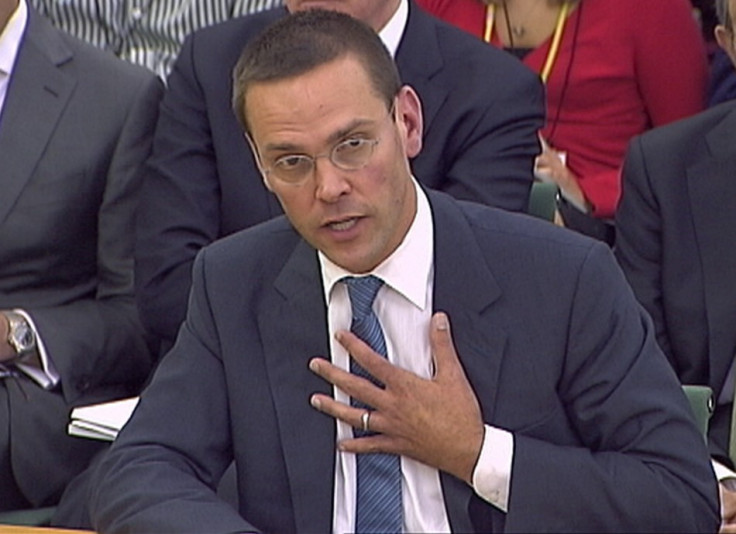 Tom Crone and Colin Myler are set to be summoned to Parliament to be quizzed over James Murdoch's conduct in the phone hacking scandal the Independent has revealed. Both Crone and Myler are said to be furious at the evidence Murdoch gave to the common's culture, media and sport select committee and are now ready to face MP's to give their version of events.
After James Murdoch's evidence to MP's last week, the two released a join a statement contradicting the evidence given by James Murdoch to MP's last week. The two insist that they told him about an email containing evidence of hacking that would have scuppered the Murdoch's claims that only one rogue reporter was involved in criminal activity.
During his evidence to the CMS committee on Tuesday, Mr Murdoch was asked by Mr Watson whether he was made aware of the "for Neville" email, and replied: "No, I was not aware of that at the time."
But Mr Myler and Mr Crone said they had made him aware of the email before Gordon Taylor was paid £700,000 in damages and costs, on condition that he signed a confidentiality clause.
The argument has centred on the 'for Neville' email that both Crone and Myler say James Murdoch had viewed - contrary to the evidence he gave. The 'for Neville' email, a reference to former chief reporter Neville Thurlbeck, played a critical role in News International decision to pay a reported £700,000 to PFA chief executive Gordon Taylor. The two former News International executives claim that they told Mr Murdoch about the email which contained transcripts of voicemails. The committee will now discuss its next moves on Friday.
The news comes just days after Labour MP Tom Watson said he will refer James Murdoch's evidence to MP's to the Metropolitan police. Tom Watson says it could mark the most 'significant moment of two years of investigations' and prove that Mr Murdoch 'bought the silence' of PFA chief executive Gordon Taylor.
"It shows that he not only failed to report a crime to the police, but because there was a confidentiality clause involved in the settlement, it means that he bought the silence of Gordon Taylor and that could mean that he is facing investigation for perverting the course of justice," Tom Watson said in reaction to Mr Crone and Mr Myler's statements. "So this morning I am going to refer the matter to Sue Akers, the head of Operation Weeting at the Metropolitan Police," he added.
Although MP's are said to be reluctant to recall James Murdoch for another grilling, it is believed that he will be asked to attend the committee at a later date. It is expected that Mr Murdoch is to be recalled by the CMS committee to answer further questions about the Gordon Taylor settlement. "Clearly James Murdoch has got questions to answer in Parliament and I am sure that he will do that. And clearly News International has got some big issues to deal with and a mess to clear up," said Prime Minster Cameron.
James Murdoch has said he is sticking to his evidence, claiming that he answered 'truthfully' and will 'stand by' his original testimony.